----------------------------------------------------------WARNING----------------------------------------------------------------
THIS IS A GUIDE ONLY, I WILL NOT BE HELD RESPONSIBLE FOR PERSONAL INJERY OR DAMAGE TO ANY CYLINDER HEADS DONE BY FOLLOWING THIS GUIDE, IF YOU ARE UNSURE THEN PLEASE SEND THE HEAD TO A SPECIALIST FOR THE WORK TO BE DONE. I AM MORE THAN HAPPY TO TAKE ON THIS WORK SO PLEASE EMAIL ME
I HAVE BEEN DOING CYLINDER HEAD WORK FOR THE BEST PART OF 10 YEAR WORKING WITH PEOPLE THAT HAVE BEEN DOING THIS FOR MANY MORE YEARS THAN ME.
I HAVE WORKED WITH SOME EX MECHANICS FROM GINETTA RACE CARS AND OTHER HEAD SPECIALISTS WORKING WITH THE RIGHT TOOLS AND EQUIPMENT FOR TESTING AND DEVELOPING CYLINDER HEADS ( I.E SUPERFLOW FLOW BENCHES ).
Right lets get started
Health and safety is very important so get yourself some eye protection and a dust mask at least. You don't want aluminium swarf in your eyes or in your lungs from the dust produced by the emery cloth from the finishing.
The tools
Over the many years of doing head work you pick up you own ways of doing things and you make your own tools also but the the main tool you need is a air die grinder or a electrical one thats capable of 25,000 rpms, the one you will see I'm using is a electrical one. Don't even bother with a drill with a flex shaft as at the most it will run about few thousands rpm's and is only able to run at less than a hour before it starts to over heat if your lucky.
Here is what i use
Here is a few things you will need
As you can see some of the stuff is self explanatory and some not but all of it will be covered as i go though this thread
Carbide burrs
I found that the good ones can last a life time if looked after, i Paid £25+ for each of these but i'm doing this a lot so the cheaper ones will be fine for you
Cartridge roll test kit
Used for some of the hard to reach places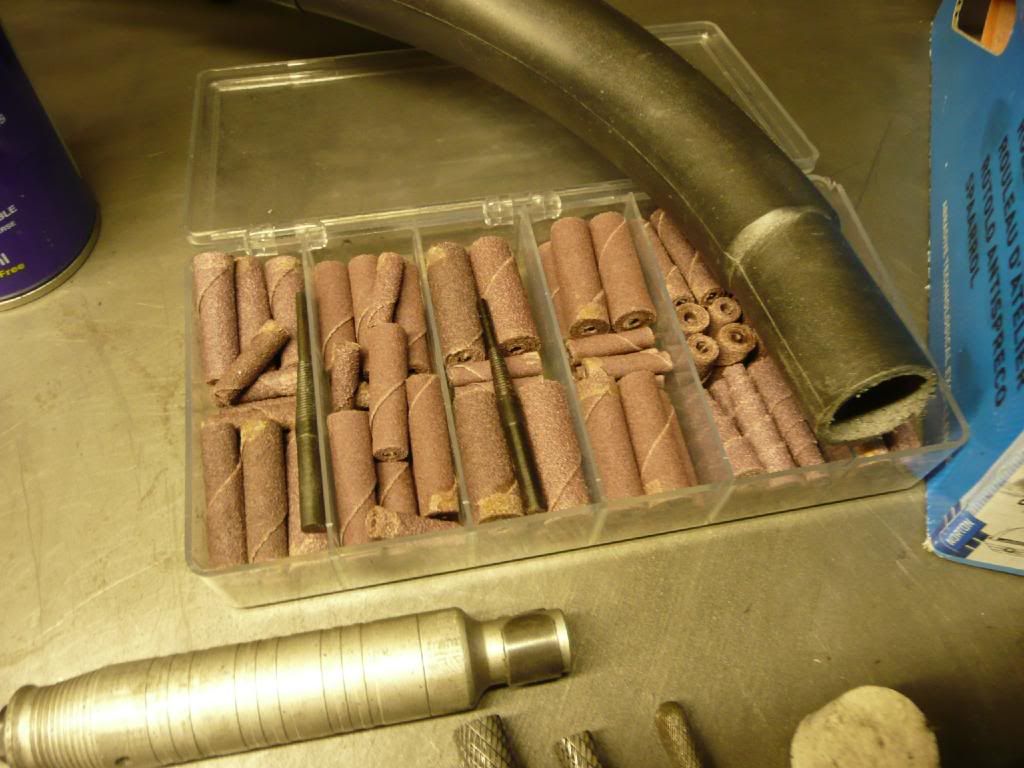 Scotchbrite/emery cloth roll, Flap sander, Scotchbrite roll, split rod to use with emery cloth and two of my tools i made for making sure the ports and round, smooth and uniformed and one that i use the most as to replace the emery cloth is easy and cheaper than the flap wheels.
flap wheel and scotchbrites found at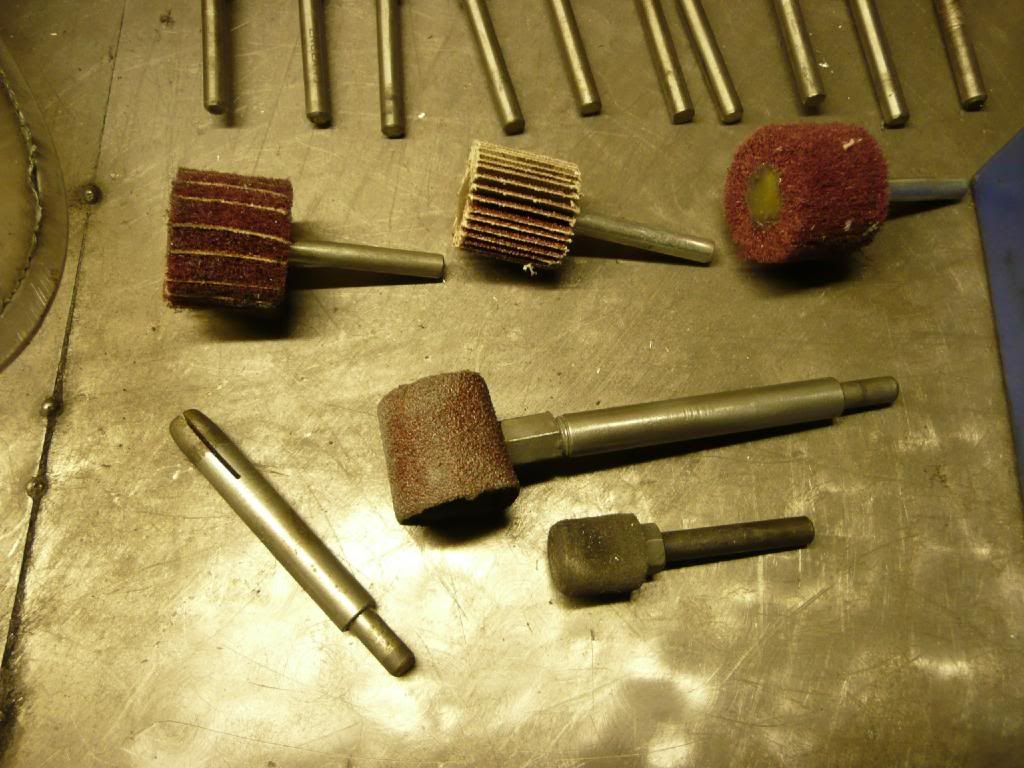 Emery cloth 60 grit, 120 grit, 180 grit and 400 grit
spring calipers set is used to make sure every port is the same size and that each port is the same diameter run though
Found at any machine mart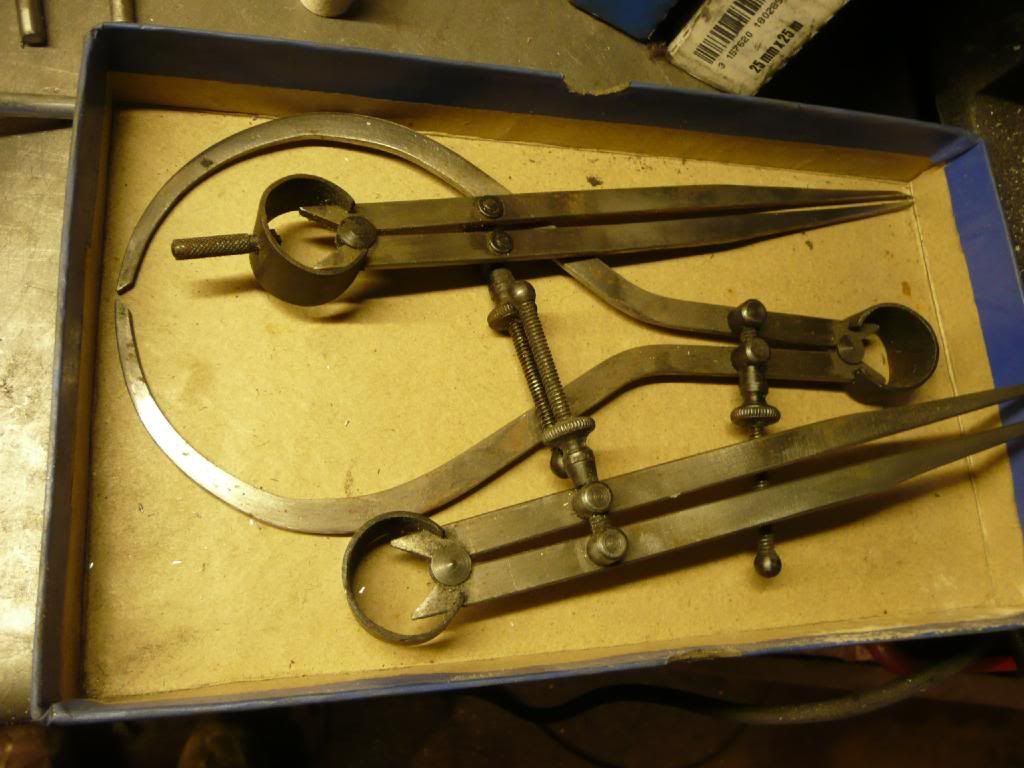 Spring compressor, this is a great little one that fits zetec, I4 and even Vag 20v head with small tappets, its light and come with different size fitting
Also found at machine mart
Oil seal removal tool, loads better that a pair of pliers, trust me if you ever come to dismantling a 20v Vag head or motor bike head these are a must
I got these cheap on ebay at £20 they have been modified to get a small bore tappet holes.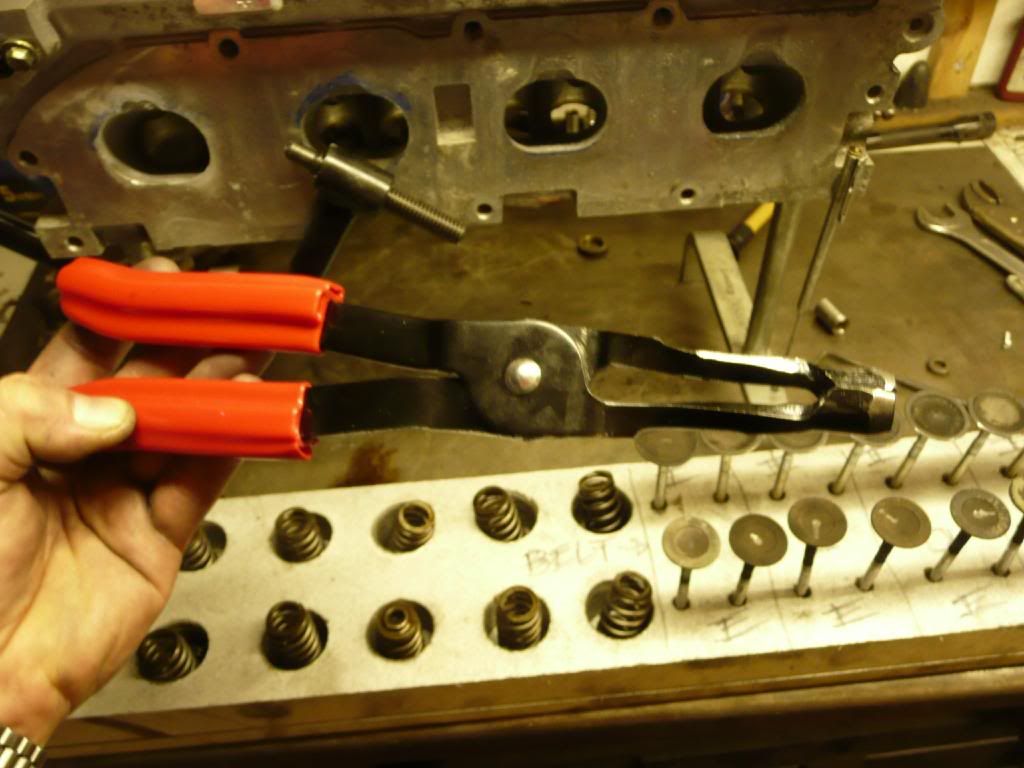 When dismantling the head you want to keep every valve component in the right order they came out of as that part is worn matched to the guide, if fitting new valves some time new guides and seats need recutting, if the old parts go back in the wrong order they will wear out faster. This is just a bit of MDF with holes drilled in it marked with what cylinder and valve number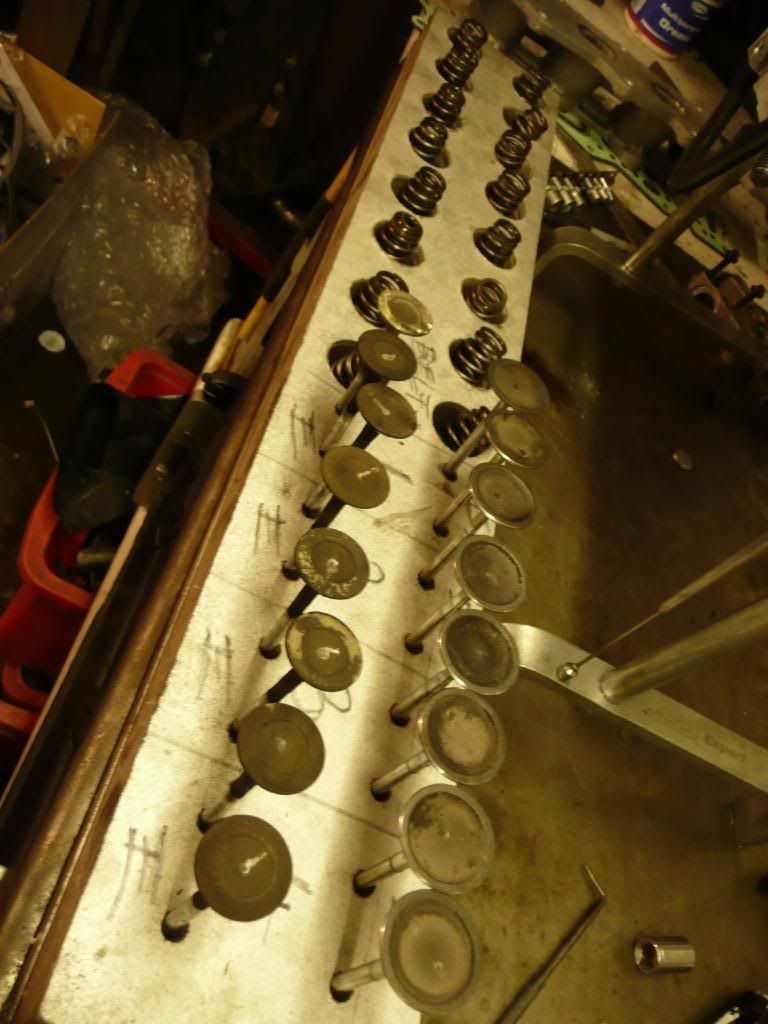 Digital caliper, i will show you what this is used for later in the thread
Also found in machine mart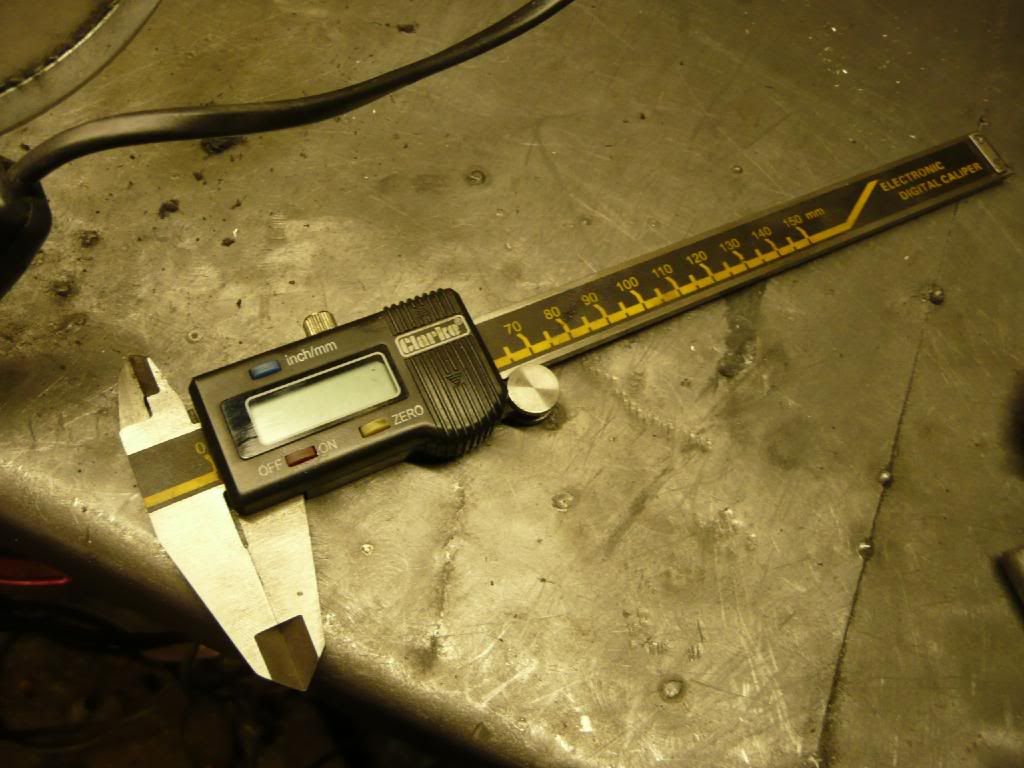 Magnetic pick up tool for when you remove the collets
Found in most Halfords and motor spares shop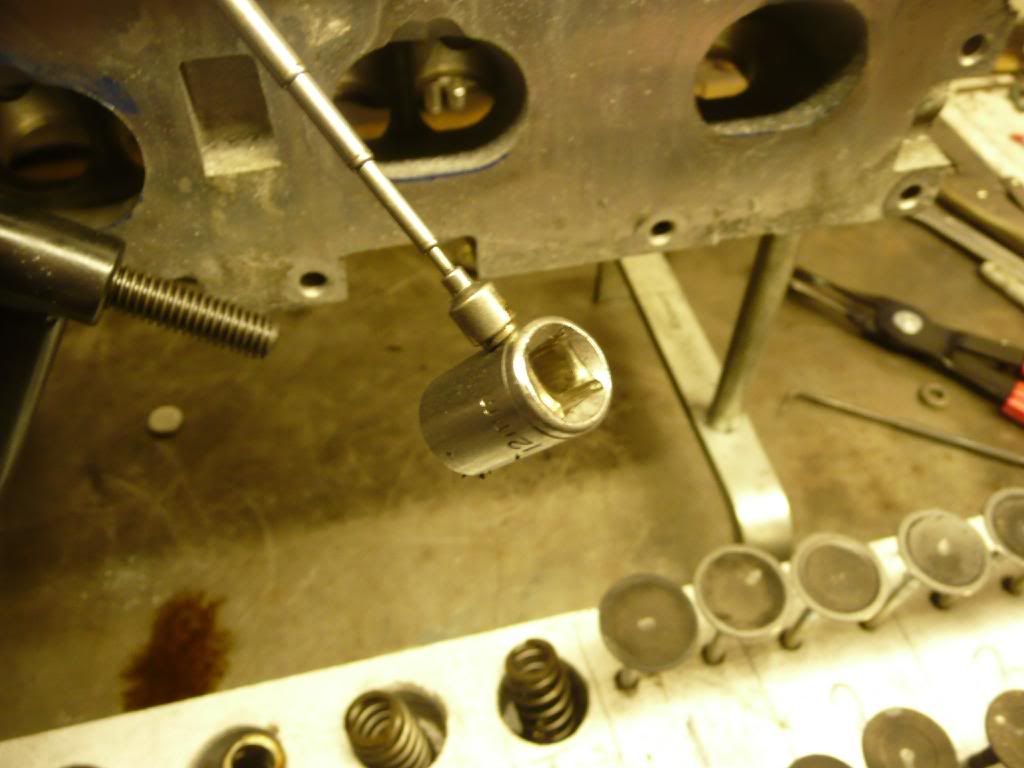 Head stand for disassemble and reassembling the head as this will make things much easier. found very cheap on Ebay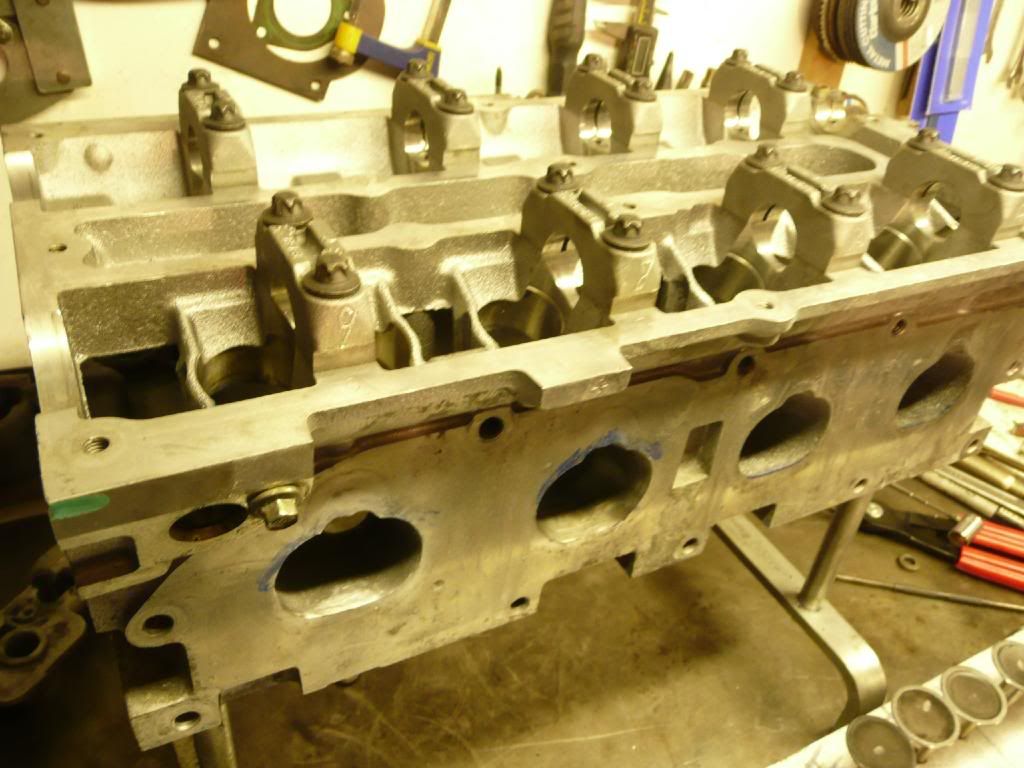 You've now stripped you head and you've keep everything in order what you need to do next is clean the head and inspect it for any damage, seeing most of you will be reading this to do work on there I4 then you will be looking for cracks. You don't want to be doing hours of work on a head to find out its cracked and rendered useless.
When cleaning a head your best getting one of these but if not a old tube with lots of hot soppy water, a jet wash is another or your mother/other half dish washer.
You could also use brick acid or oven cleaner on stubborn dirt
Right your about to start
Its not the easiest to see what your doing so some sort of light is needed the brighter the better, You can also in the picture a vacuum cleaner to keep the dust down
At this point if its a head i've never worked on i will make a mould of the port with silicone rubber to see were the restrictions are but this is something you wont be doing as its one of the advanced side of head portering.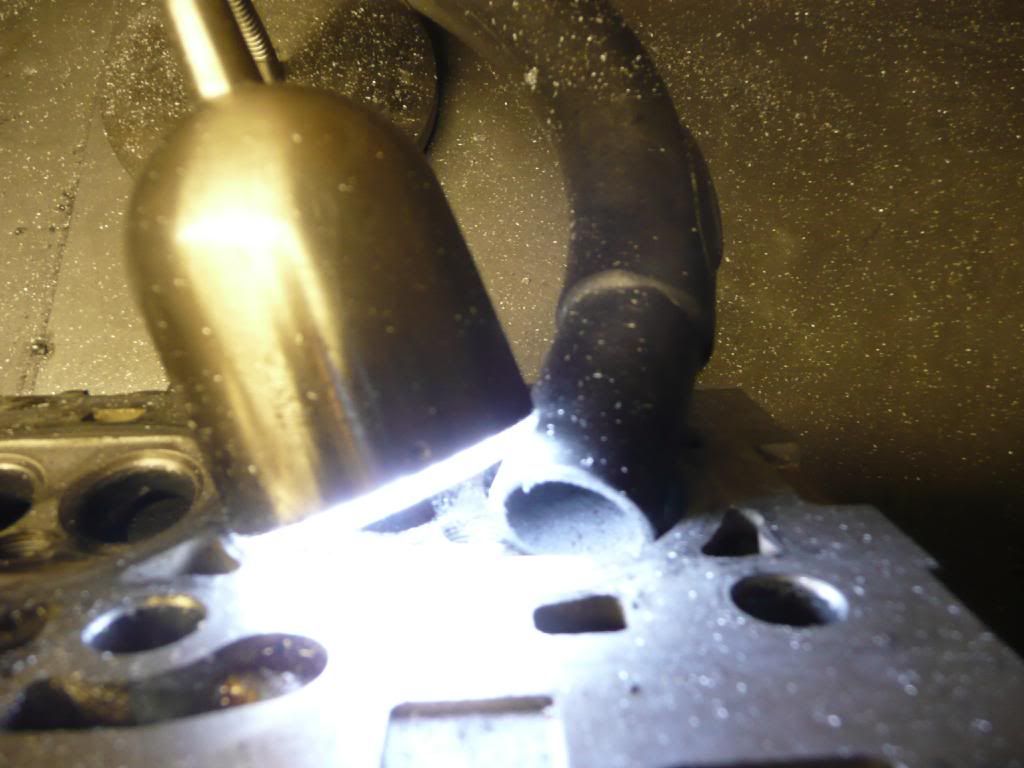 Right what are the bits that can be removed to increase flow, the guide is one but if the guide is short in the first place then you don't want to shorten it as this will increase wear!! anyway this one is small and fine to flatten and make flush with the port wall.
The next bit is the siemese split on this 16v head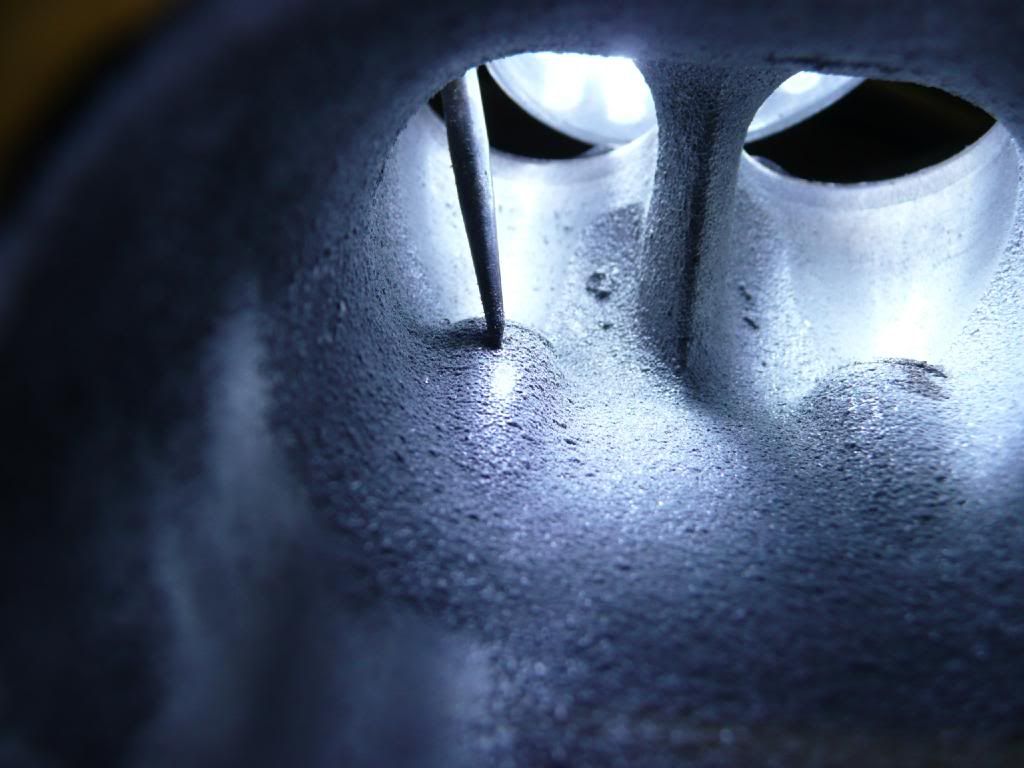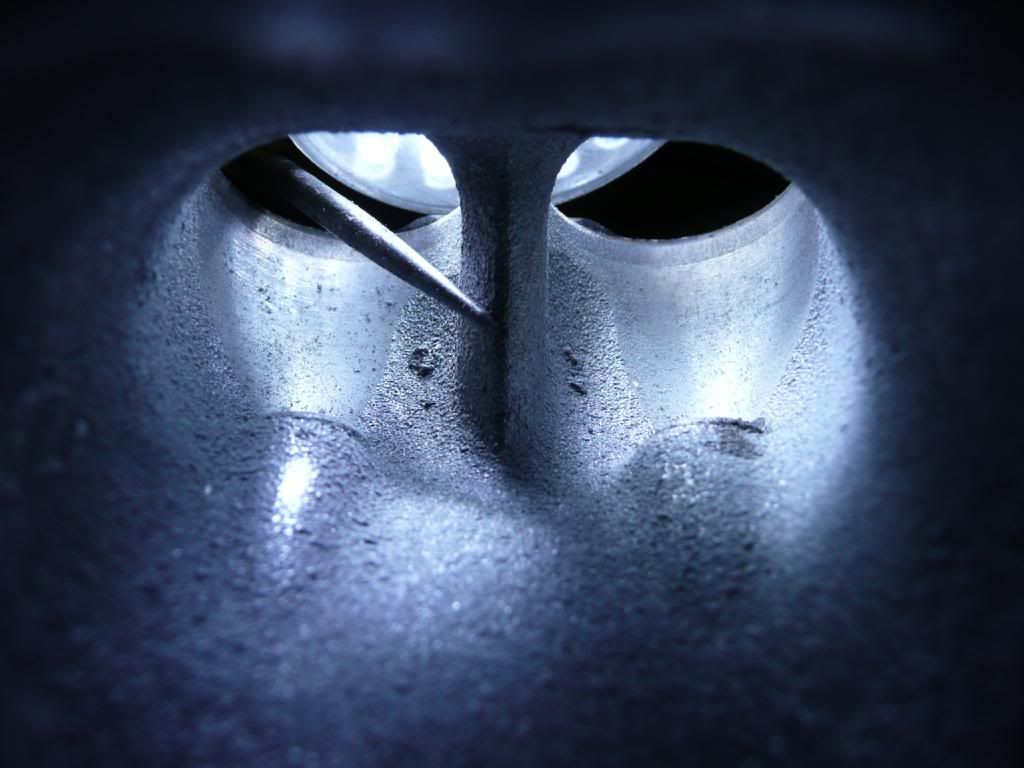 Go round the head check the head and see where you could break though into the water jacket, you don't want that to happen, just use a scribe and your finger to get a idea
When starting take a look at were the seat its and don't grind it or the head will be scrap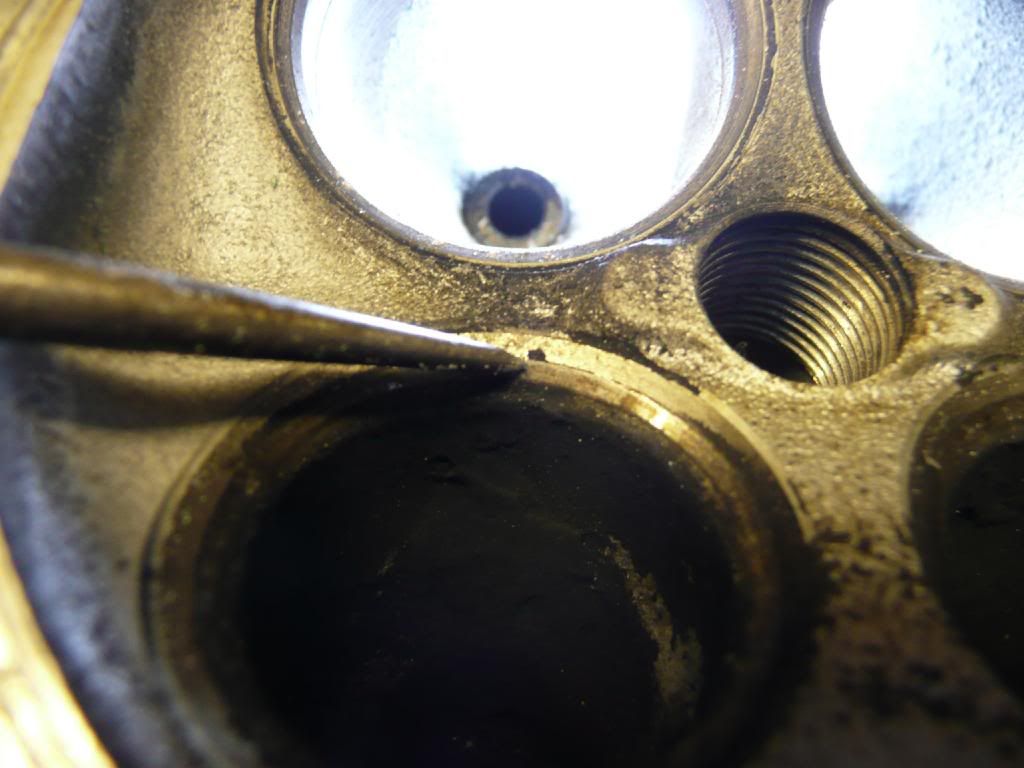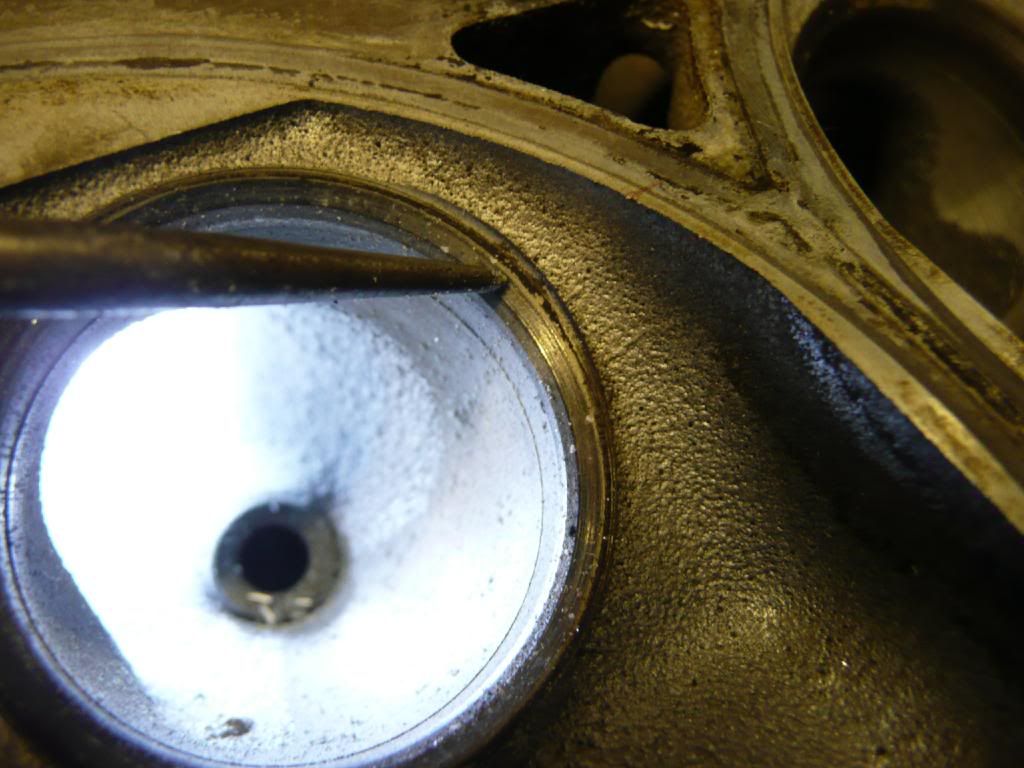 If you cant see it because of carbon build up then do a bit of valve grinding with some engineering blue
You can now see a light grey line were the seat is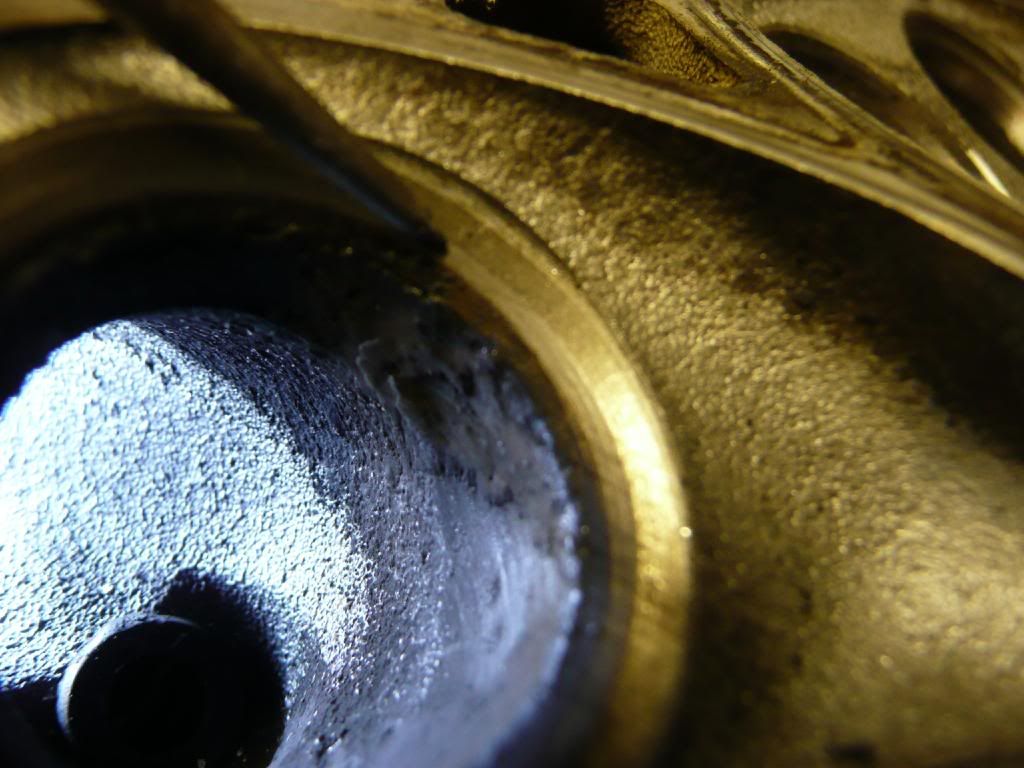 Use a correct size burr for the size of the port, too big of a burr in the port can snag in a sharp corner of a port and break damaging the head or yourself. This is were the best of the performance will come just behind the valve.
Keep the tool moving, don't stop in one place as you will get a uneven surface
Take it out to the valve seat were the valve sits
DON'T MAKE THE SEAT TO SLIM ON THE FORD I4 HEAD AS THEY NEED BIGISH SEATS BECAUSE OF THE HEADS ARE PRONE TO CRACKS BECAUSE OF HEAT
Tapper the port here making it flat will loose you bhp
Use lube to cool the burr as it works best when cool and it will look after the burr, pariffin works best.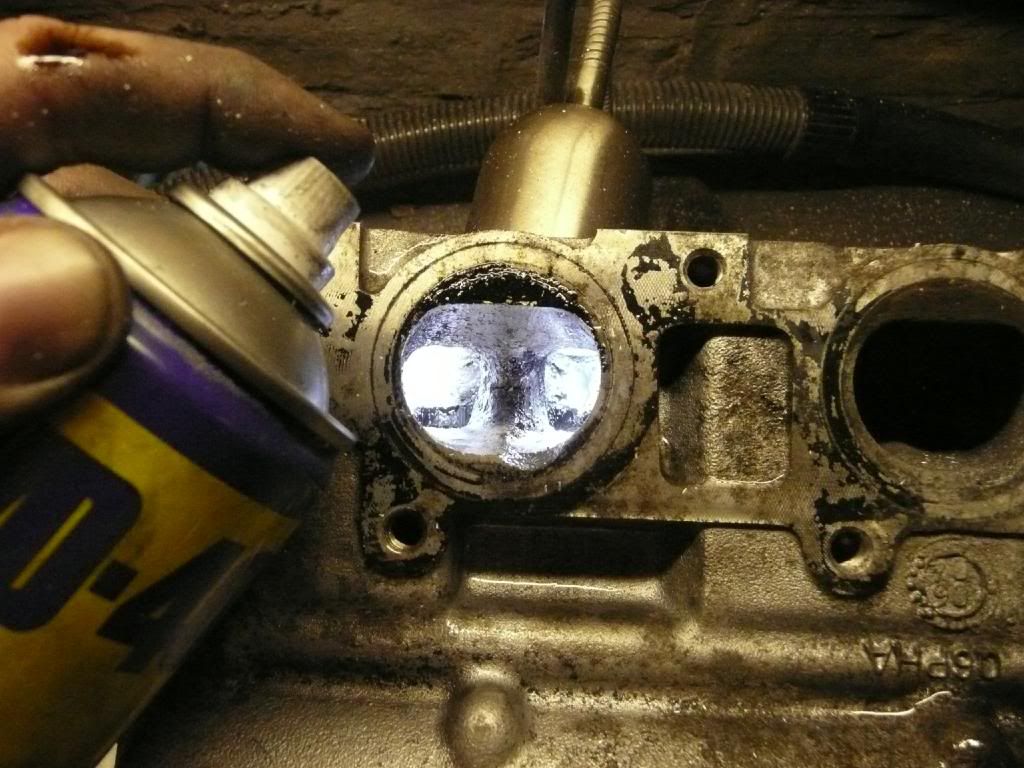 Check your work all the time, stop and blow away all chipping with a blow gun
This is were the caliper comes in
take note of the size of the port and repeat on the rest of the ports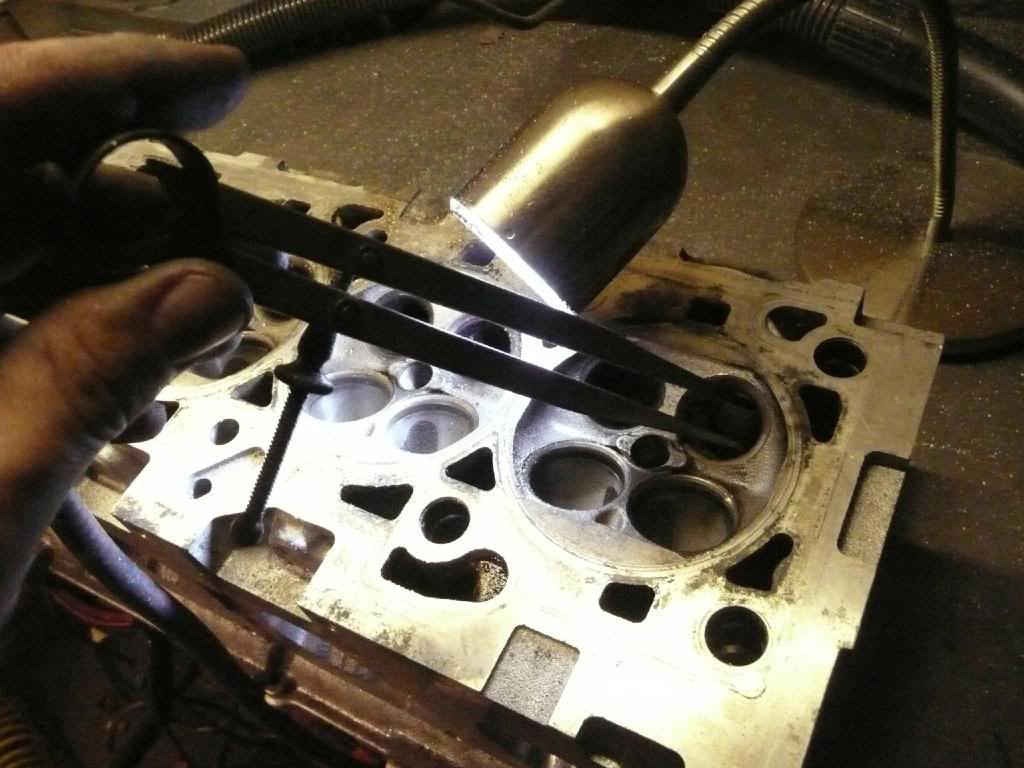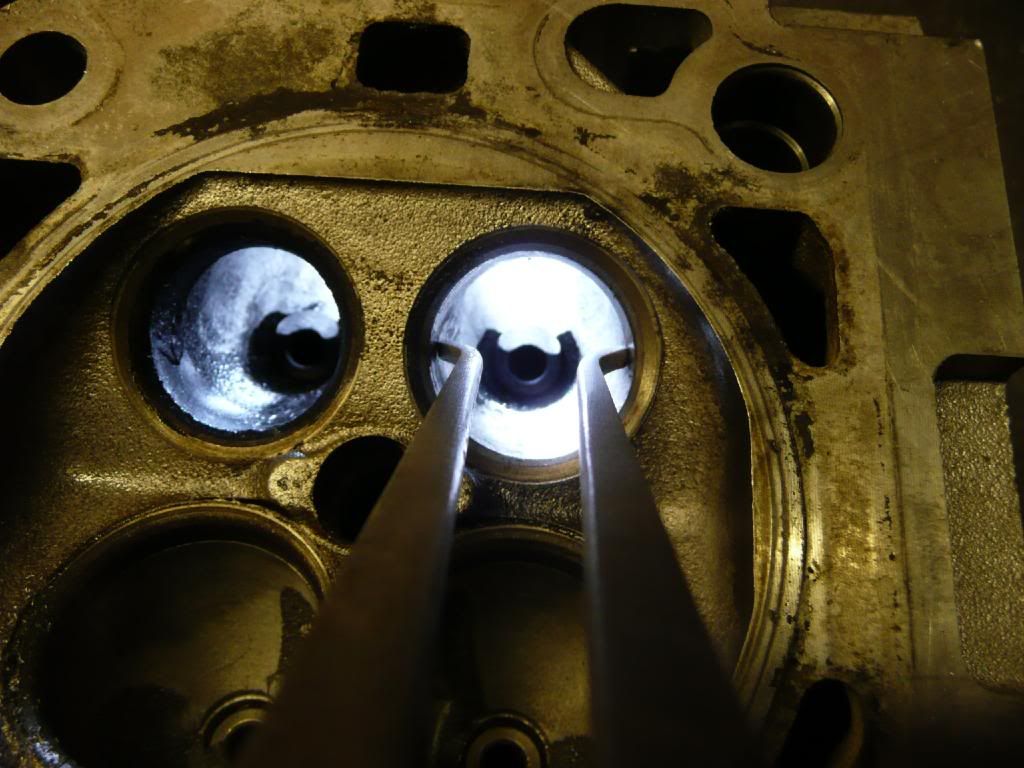 Before you started the head will look like this
Before
And what its looks like after
After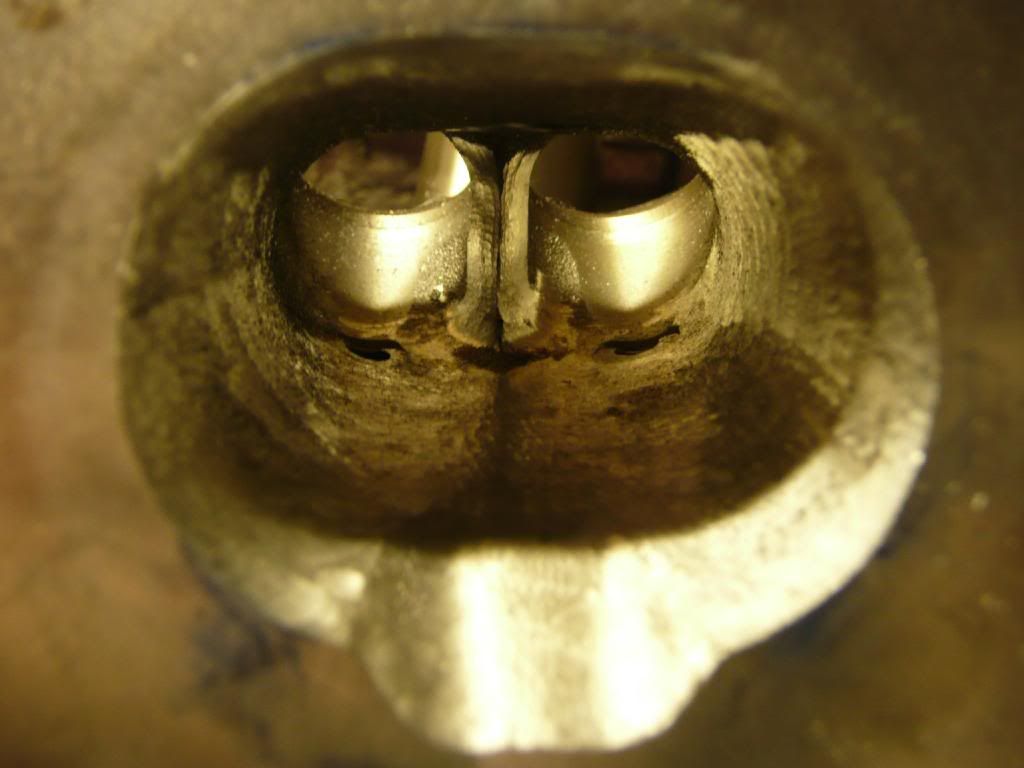 I've opened the port a bit more on this head to match the gasket line
Repeat on the rest of the ports checking port sizes and valve seats as you go
Thats the main cutting done
Right emery cloth time
You can see other restrictions that can be removed with emery cloth or a flap wheel, starting with a 60 grit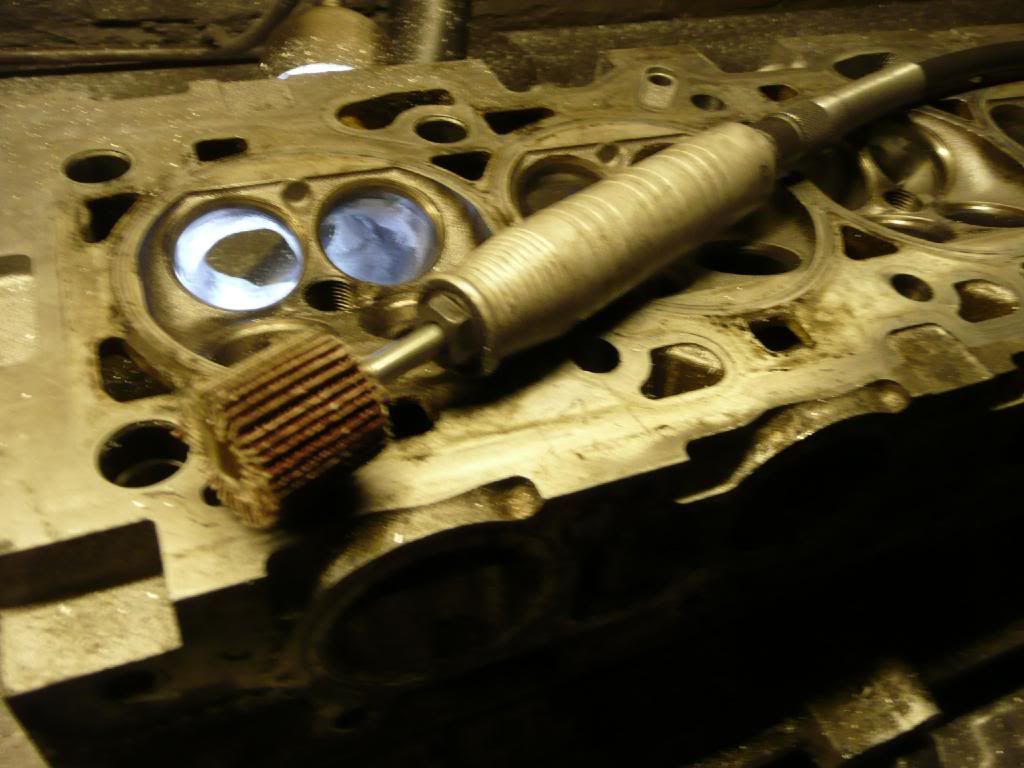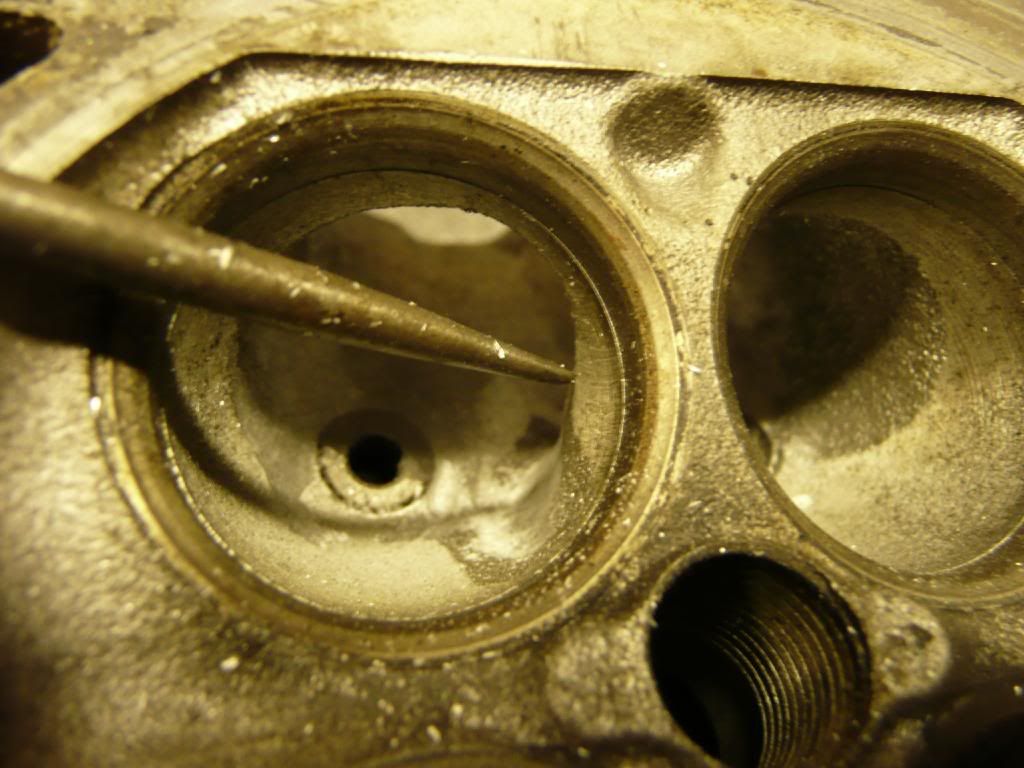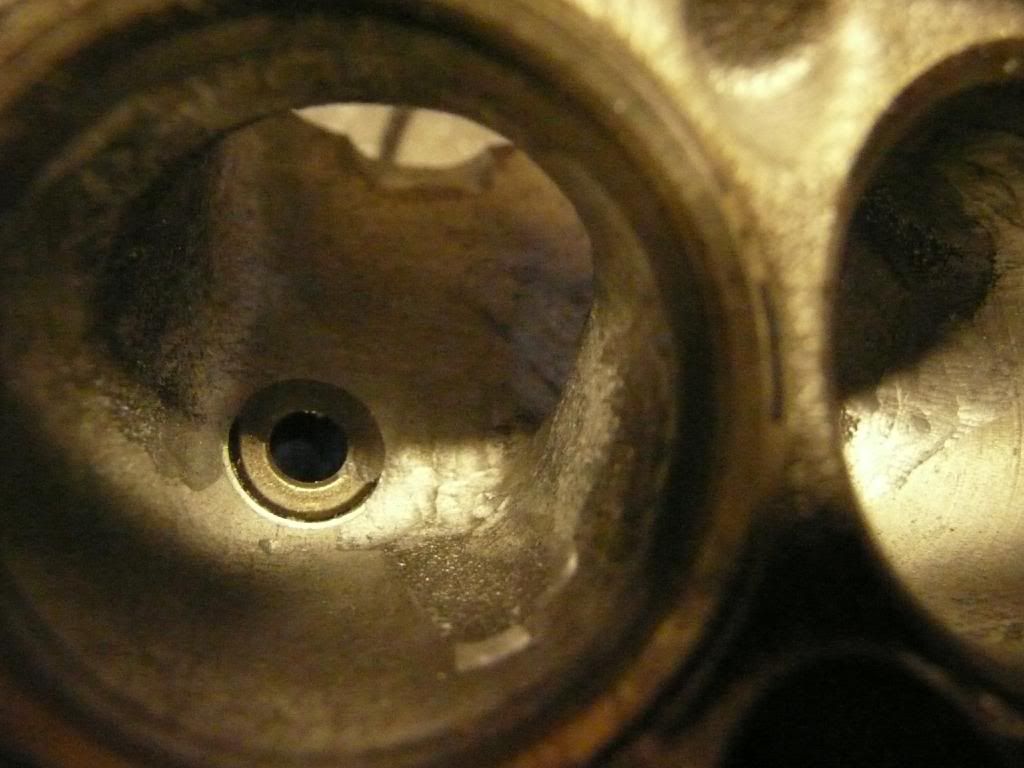 As again keep the tool moving and use WD40 to keep its lubricated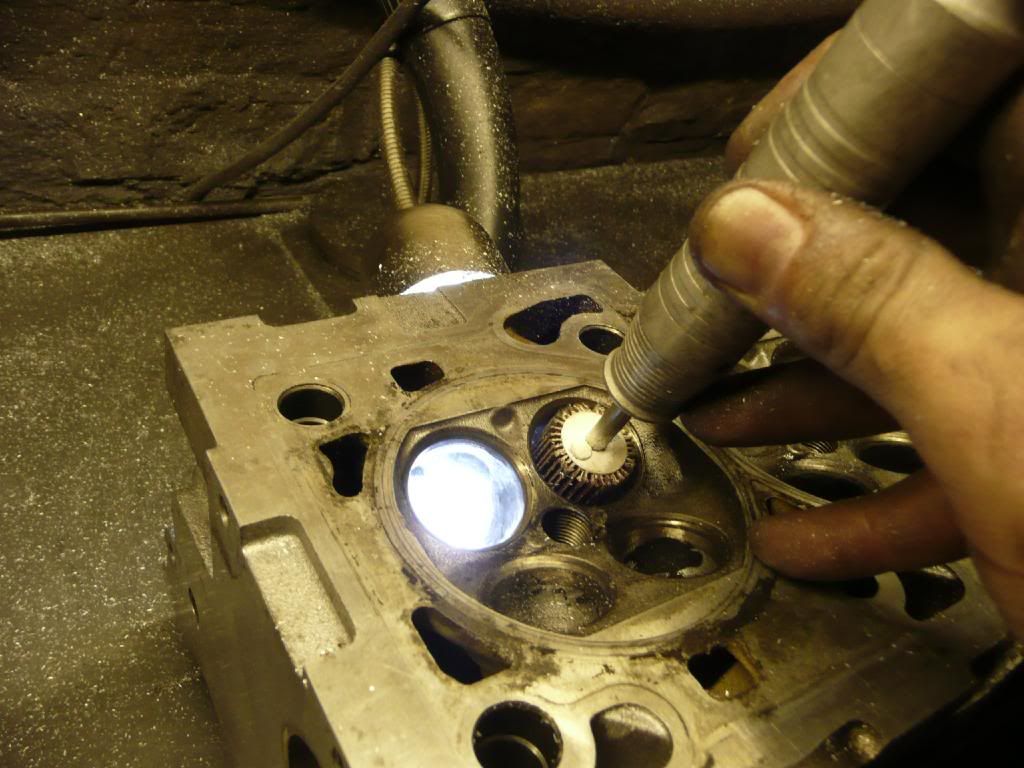 Take a look at your work and this is what is should look like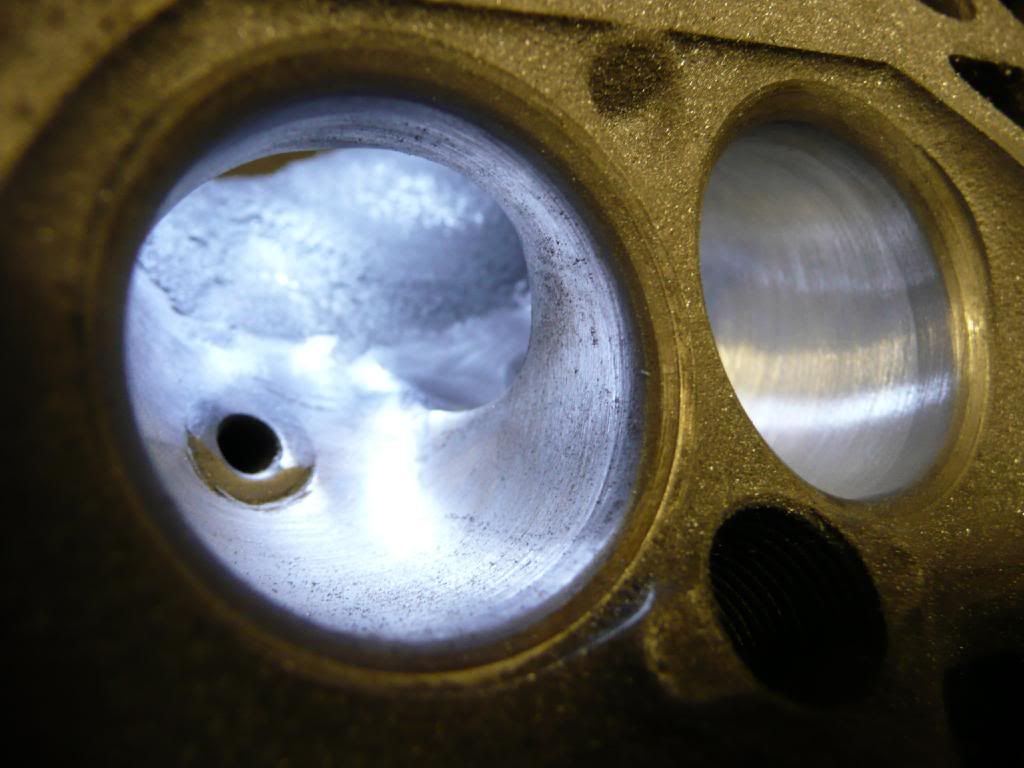 Now i swap tools to the one i made to do the ports, it make it easier to open the ports all the way though and not at the ends. Now with a 120 grit cloth.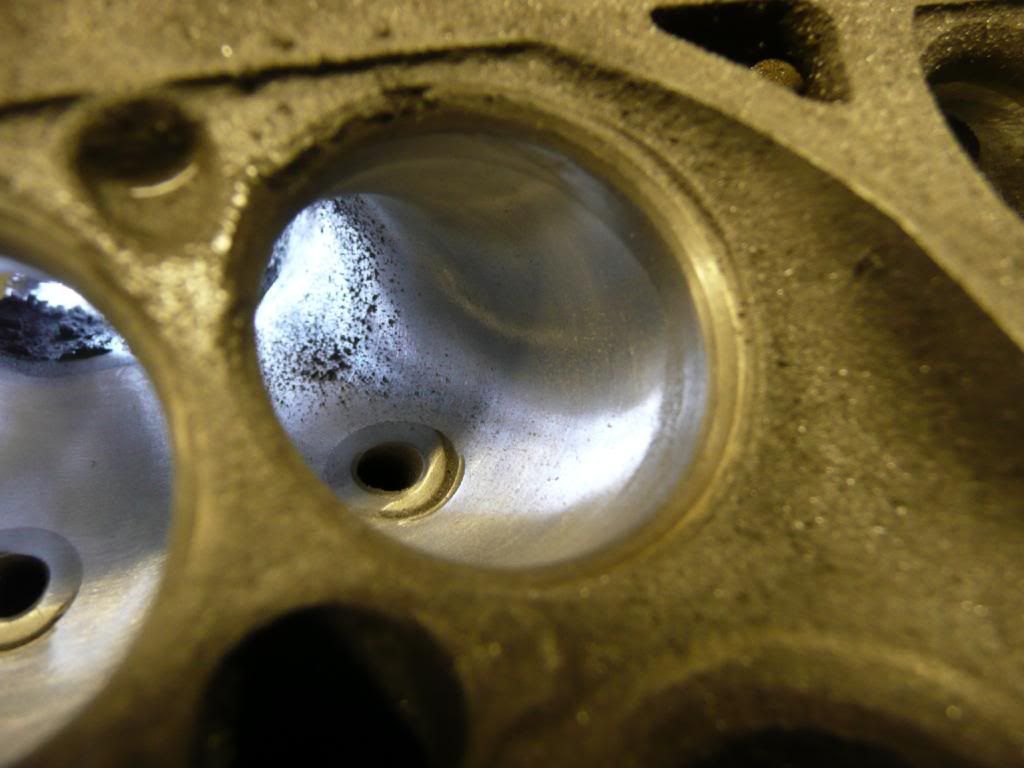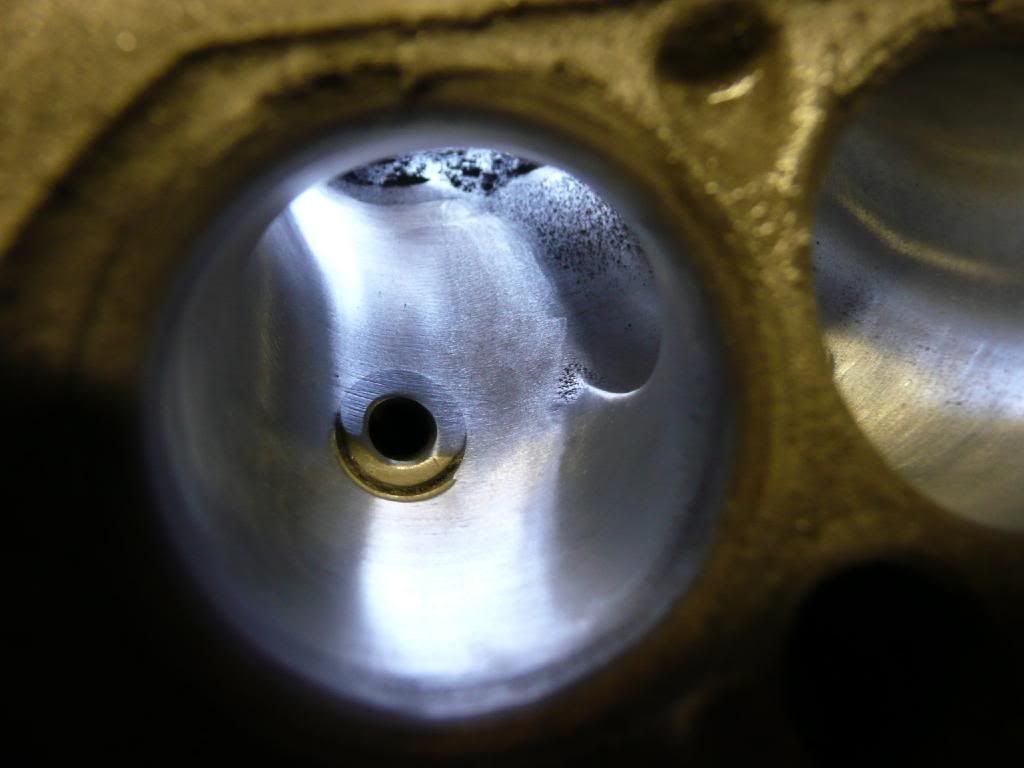 You can also use a split rod with emery cloth in it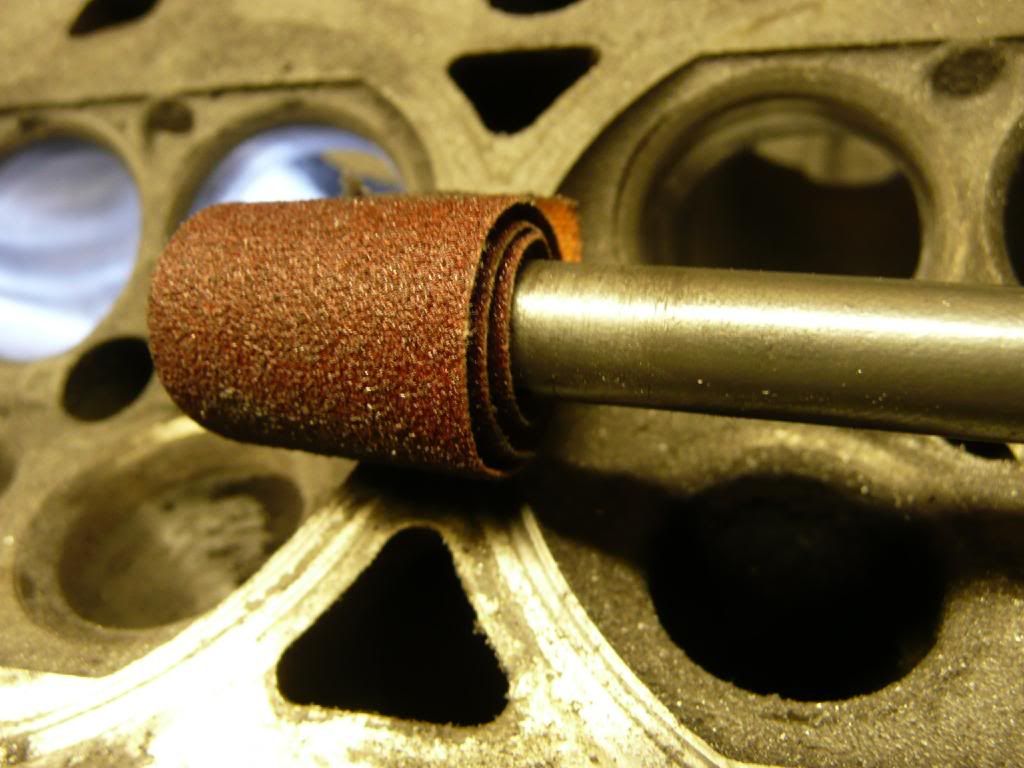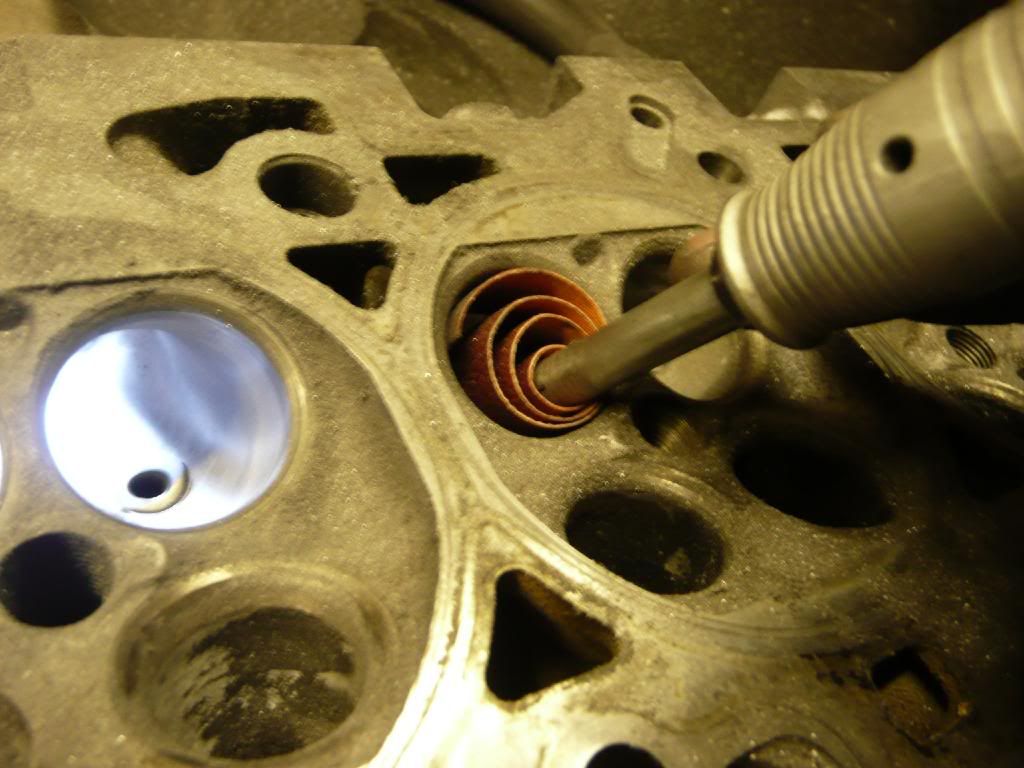 When doing the exhaust ports i spend more time on them and take out more metal than i would on the inlet ports, There tends to be less work done at the factory on the exhaust ports for economies of scale leaving more scope for gains, its is especially important with turbo engines as this will give better spool up for the turbo.
Here is what the the port should look like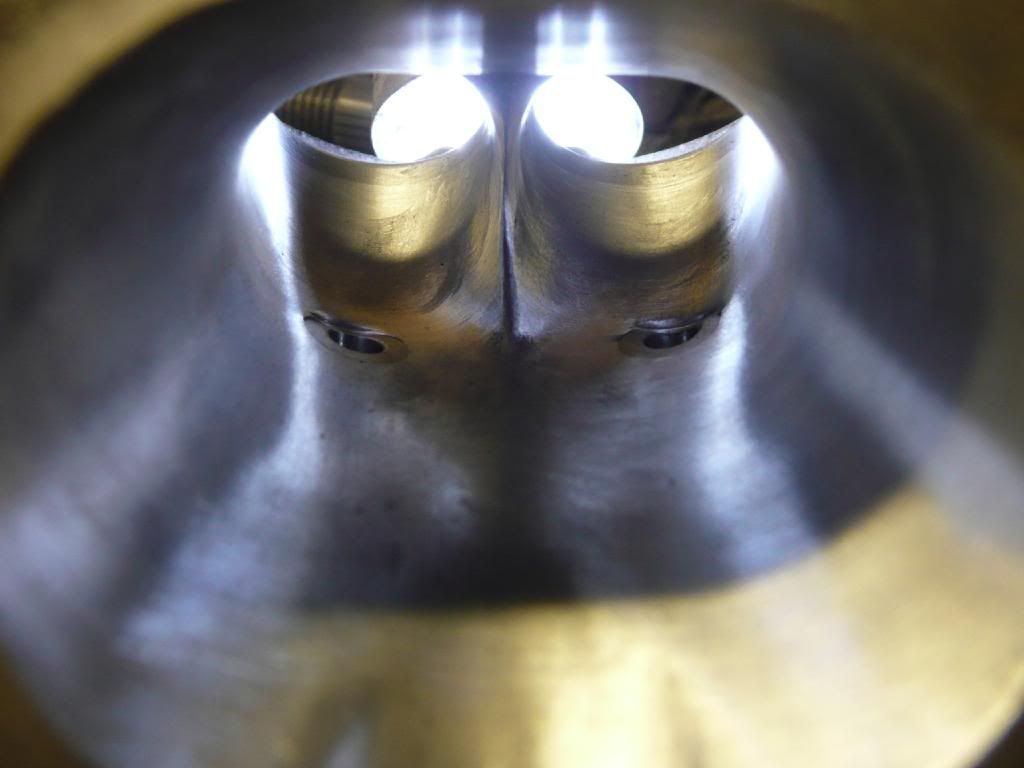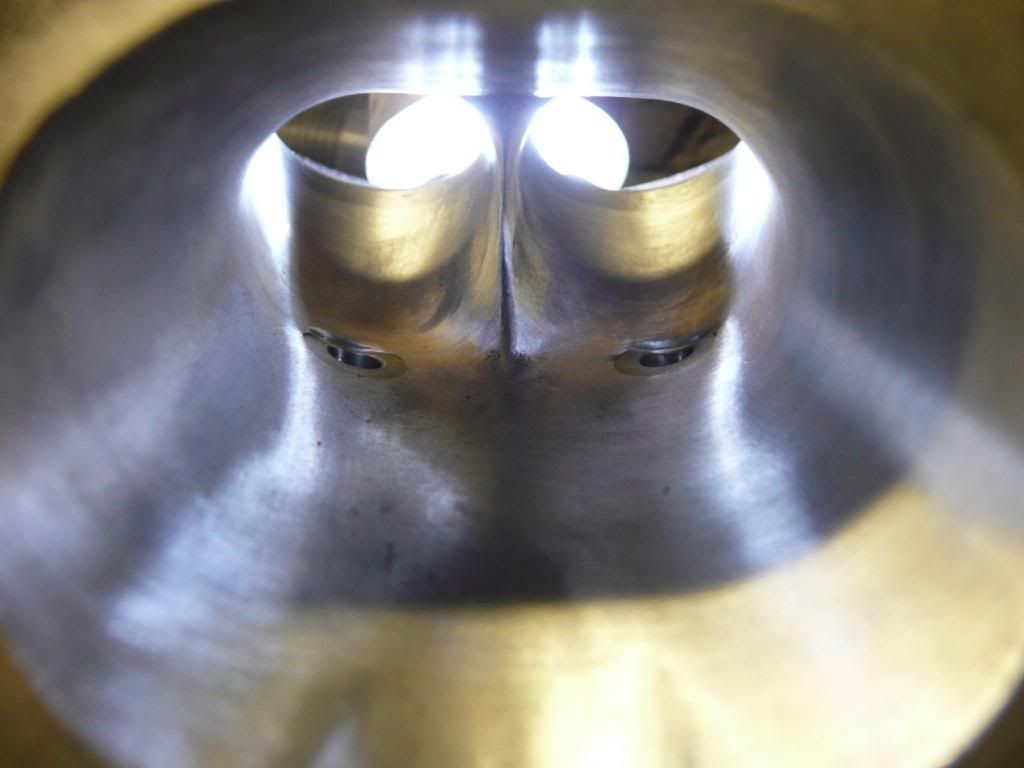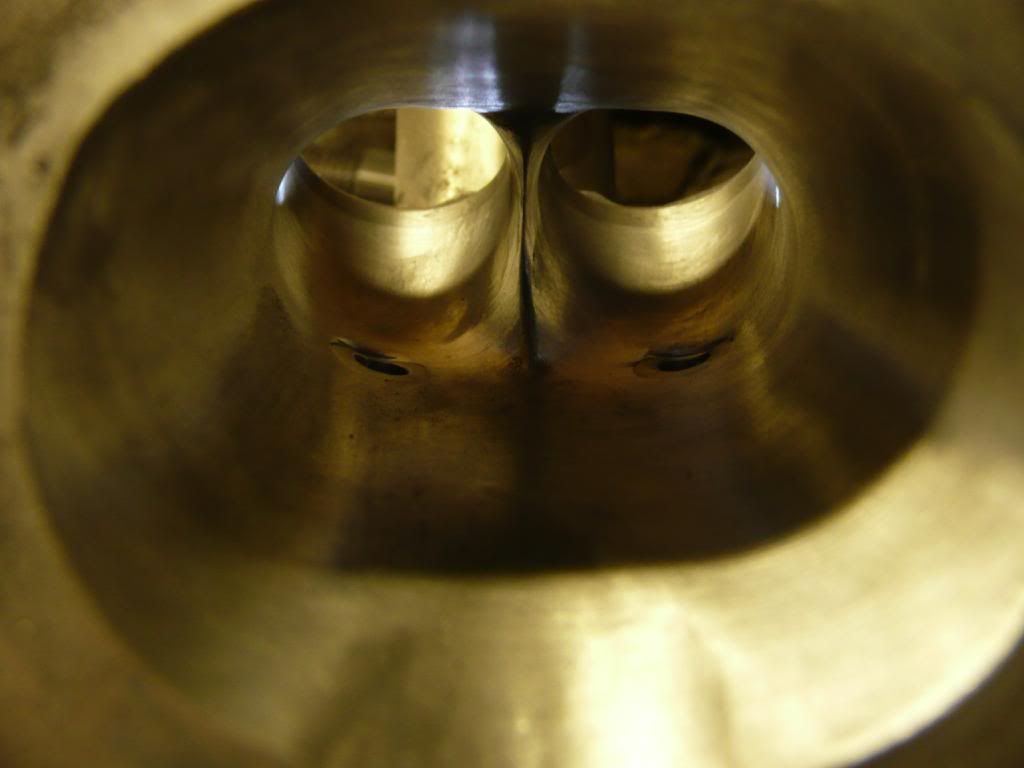 Going over the port with a scotchbrite to finish off the port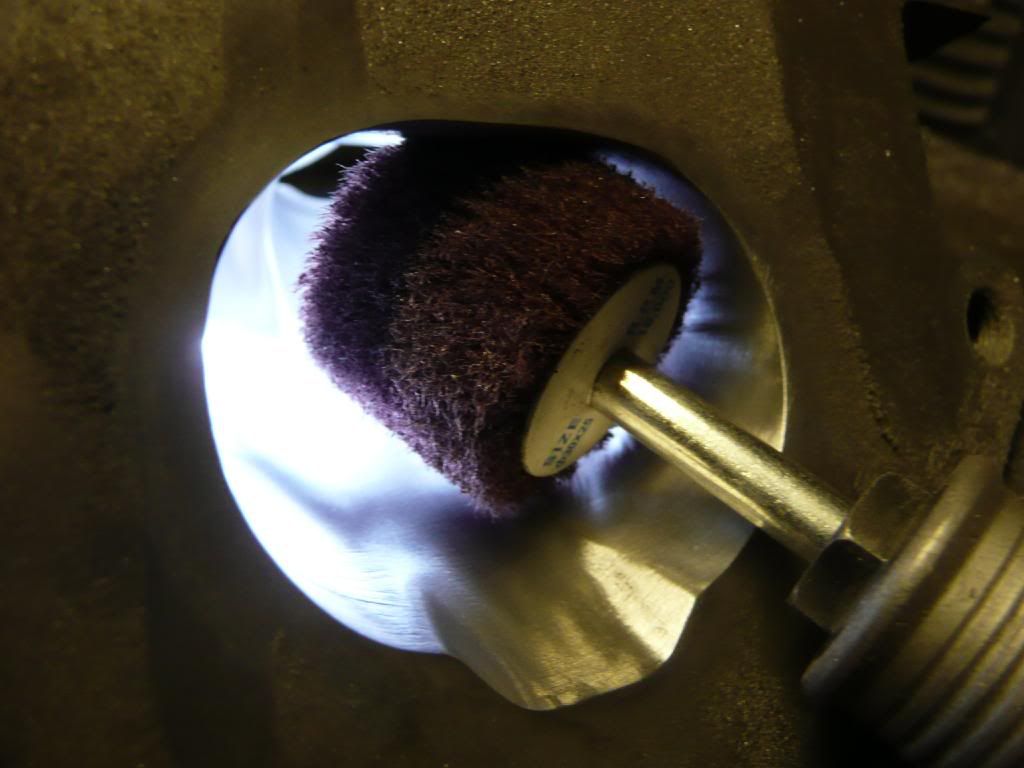 I normally finish off the inlet port with 120 grit and the exhaust with 180 grit and depending on the engine i might go over the exhaust port with 400 grit to stop carbon build up
Going back to my own tool again i use it to clean up the manifold face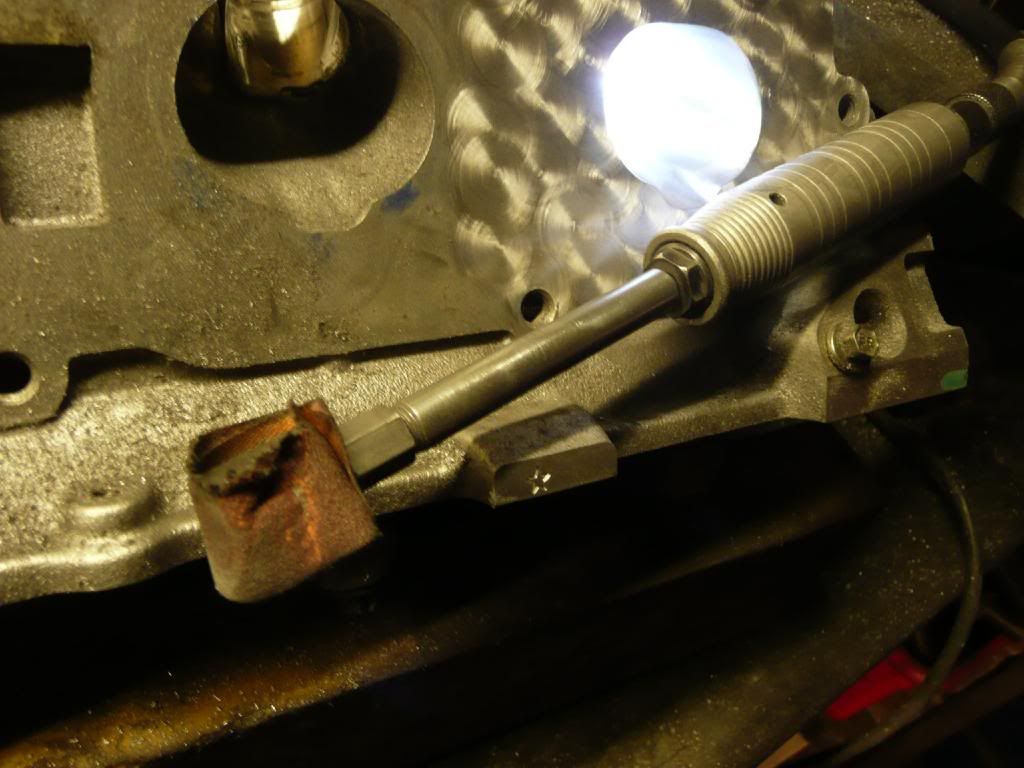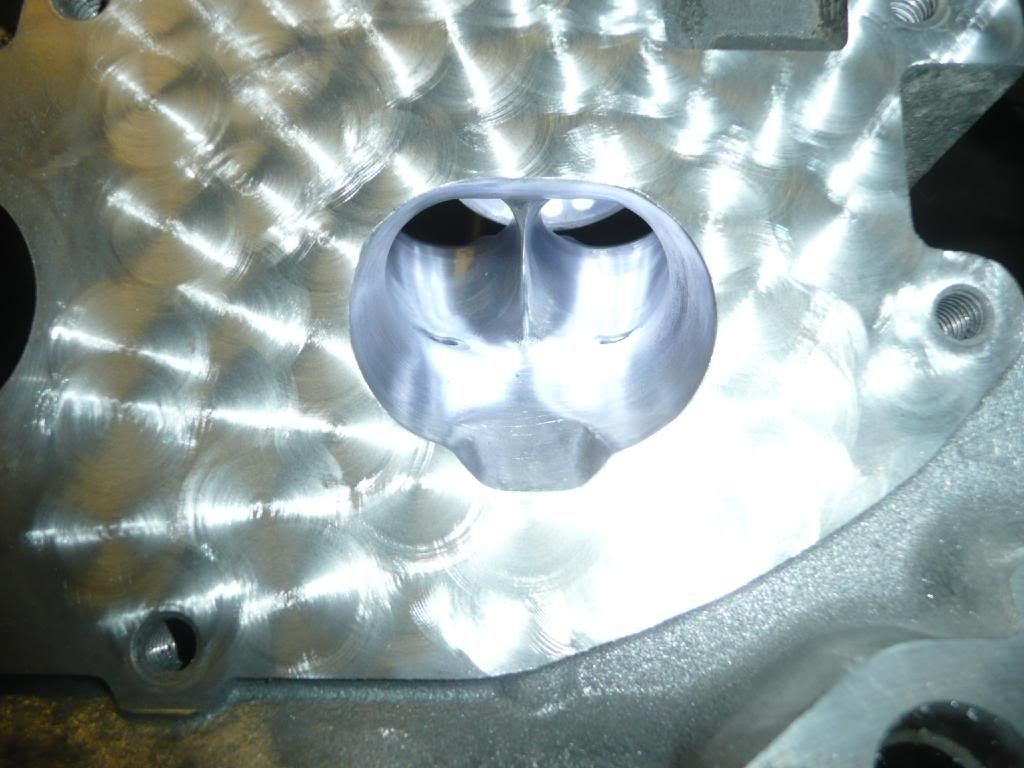 The same goes for the exhaust side so just repeat the steps above one that side
Next step with be modifying the combustion chamber and removing valve shrouding
Right now we go onto the combustion chamber
Most people that do head work over look the chamber and leave it as standard but not me or some others out there.
Why are we doing this? Valve shrouding.. Whats thats you ask.
Anything thats near the valve head is shrouding
As seen below near the spark plug, also we are smoothing the chamber to stop carbon build up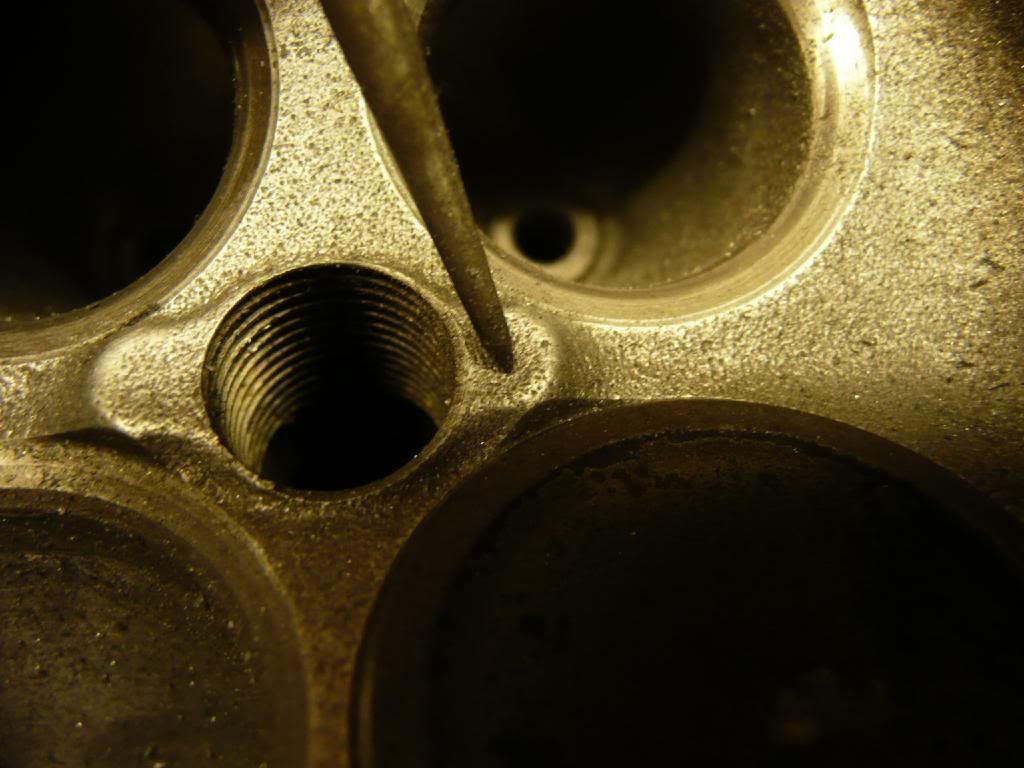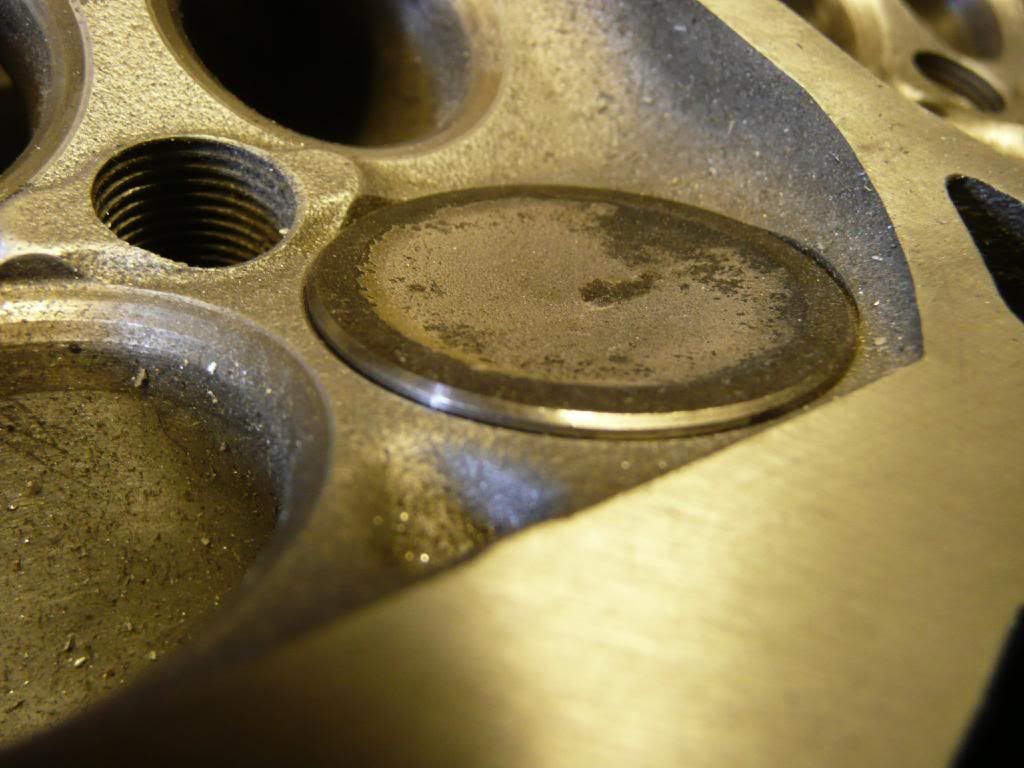 Right this is what you need to smooth the chamber
Find some old valves and ground the face down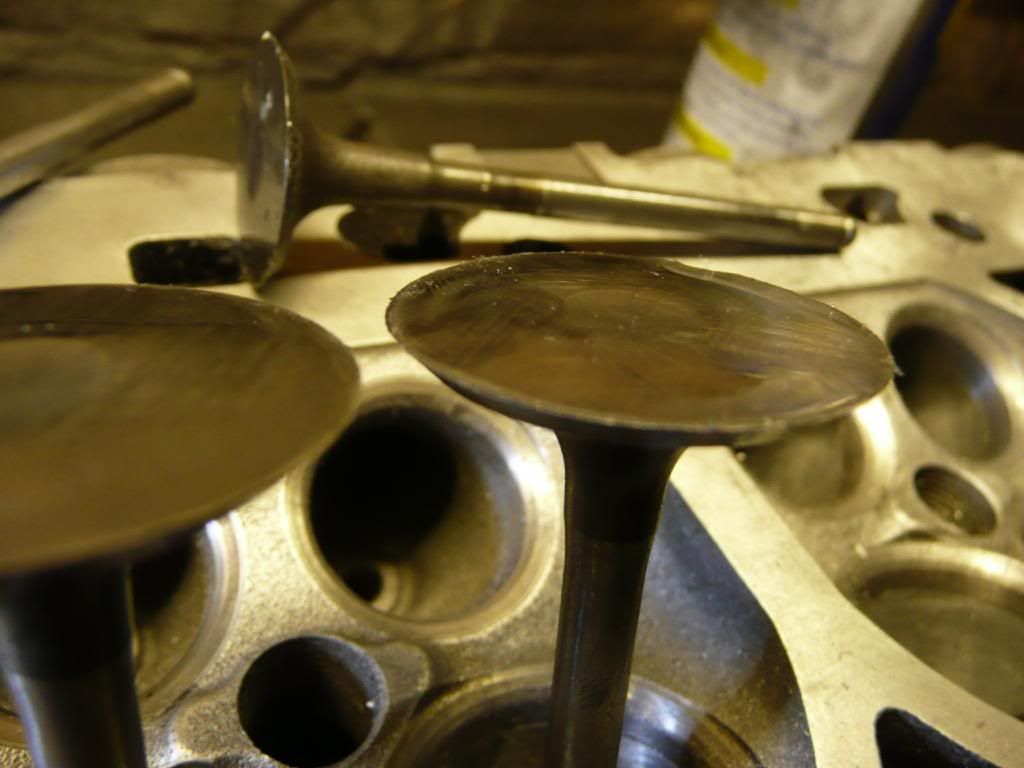 Place them in the head and as you can see the valves sit lower in the head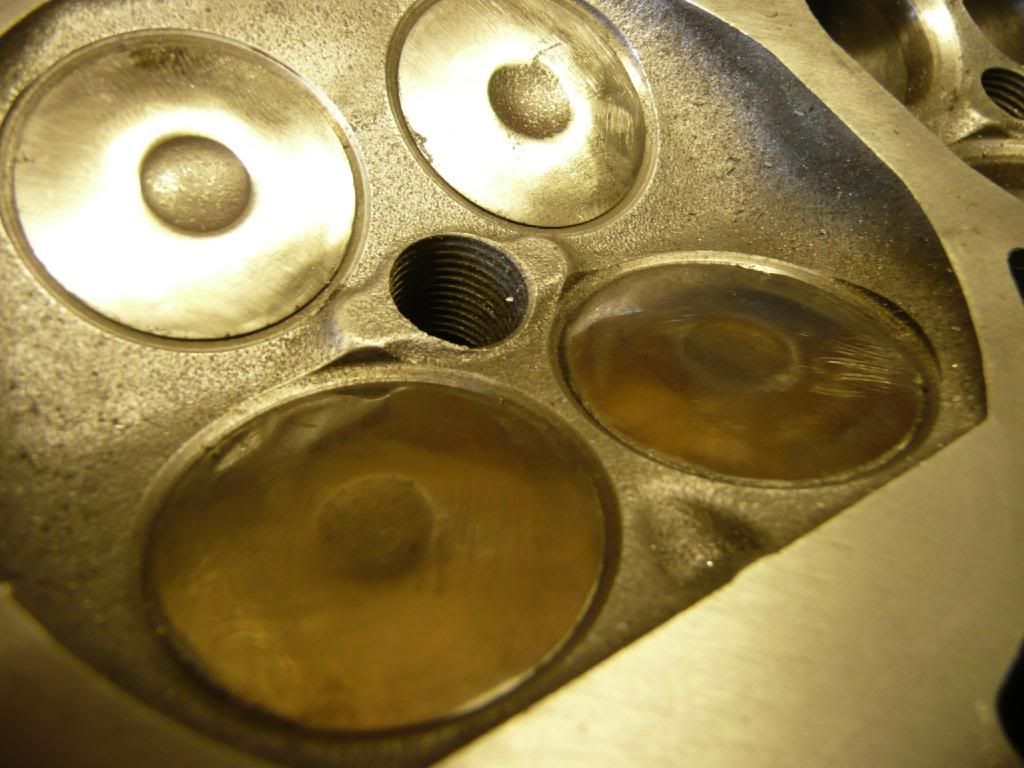 Using your tools seen on page one start to sand down the chamber
As you can see whats been done now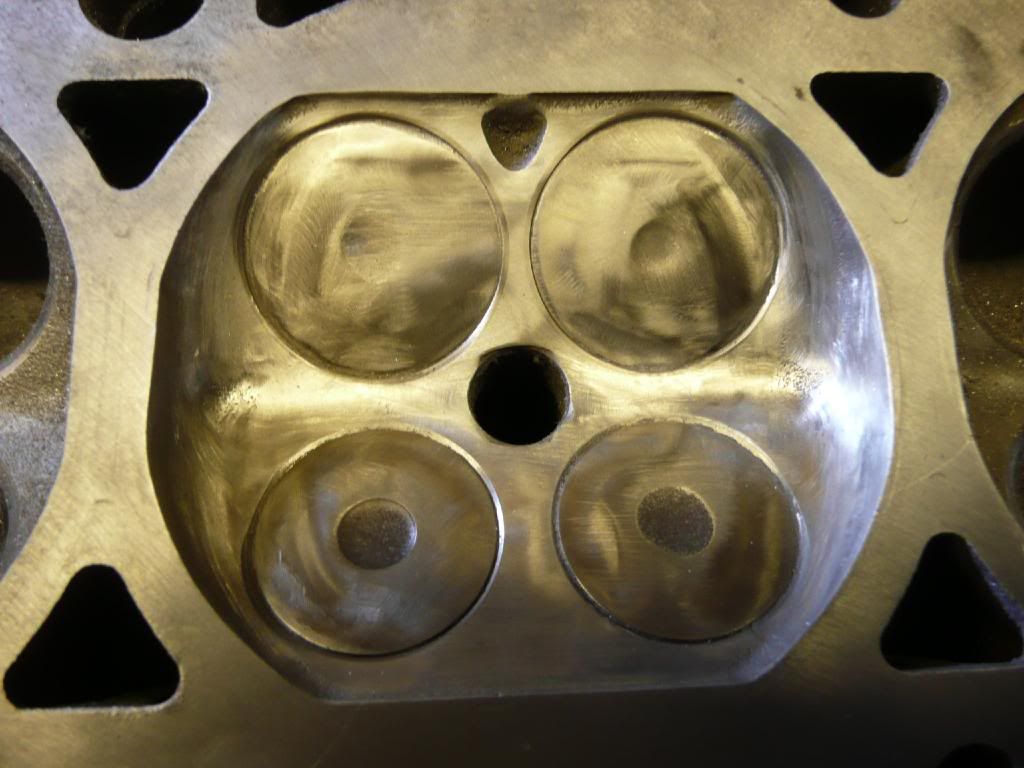 As before start with a 60 grit and work your way down 80, 120 and then 400
Standard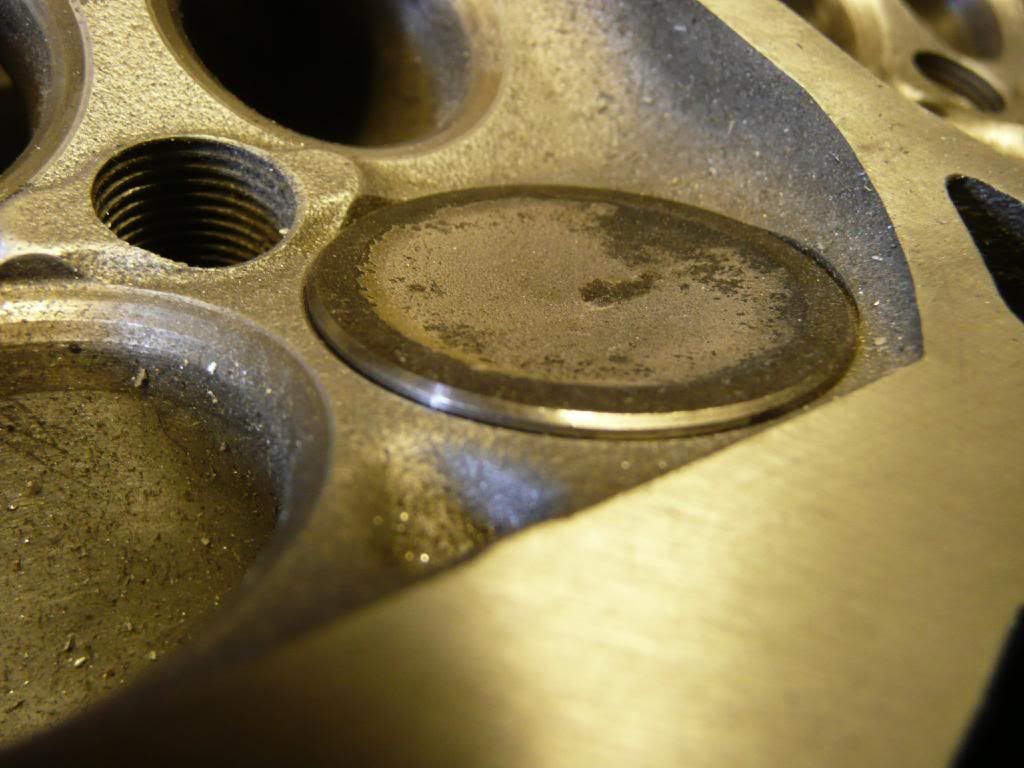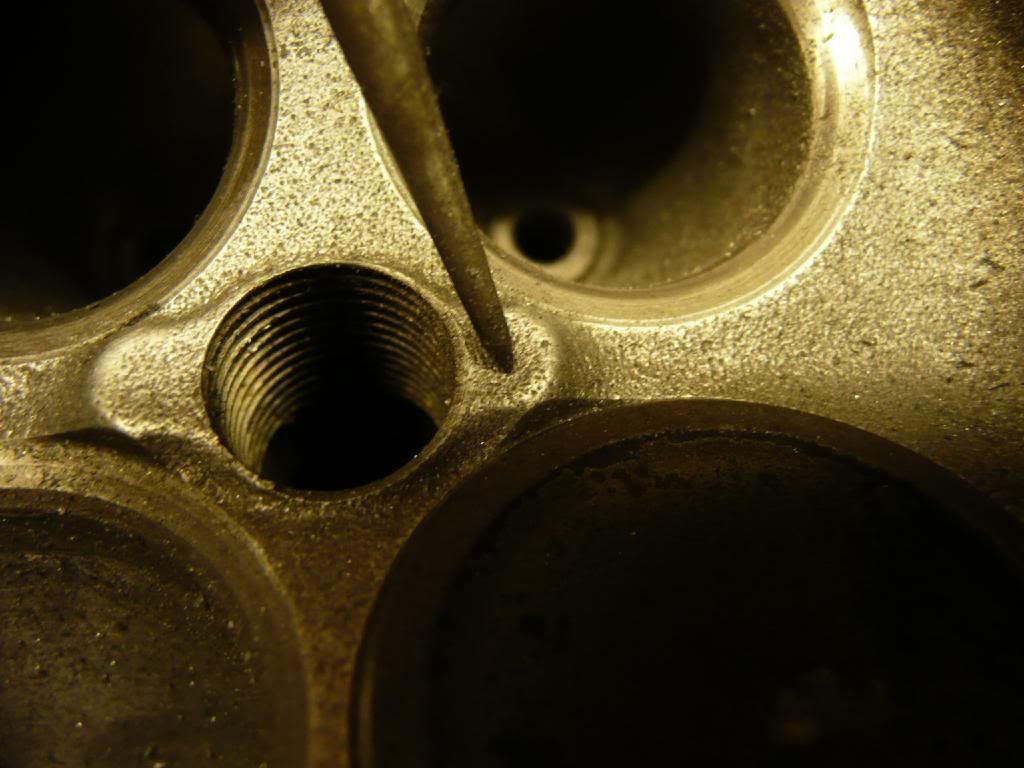 Modified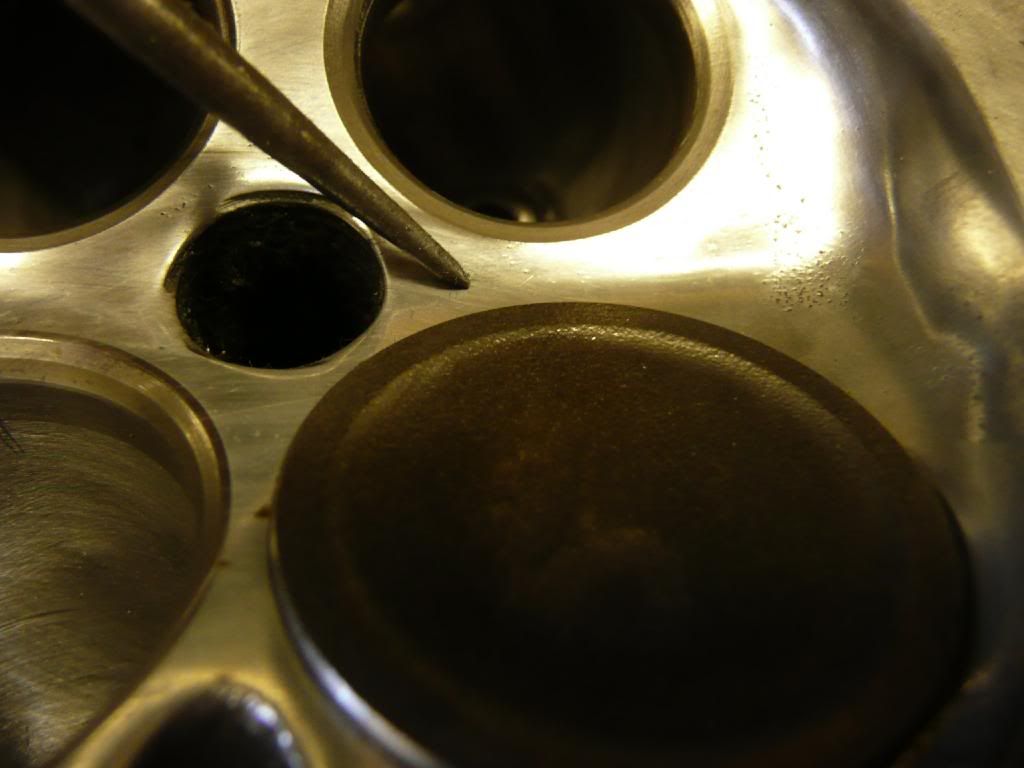 Once thats done you need to CC the chambers to make sure there all balanced and the same and if not you need to even them up
( no pictures of this as i forgot )
Cleaning the valves
Use a wire wheel to get the worst off
Then stick the valve in a piller drill and lube it up and use some 80 grit emery cloth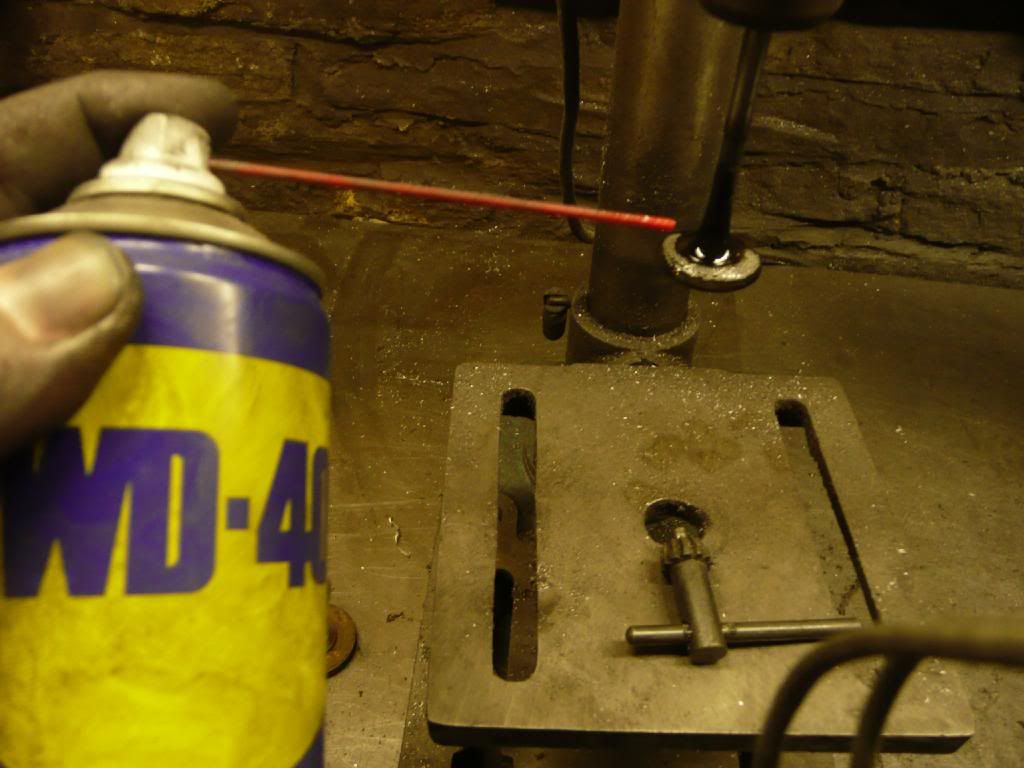 When there all done its time to lap the valves in with a grinding stick, i also use a drill but dont run it to fast and make sure the valve steam is lubed up when in the guide.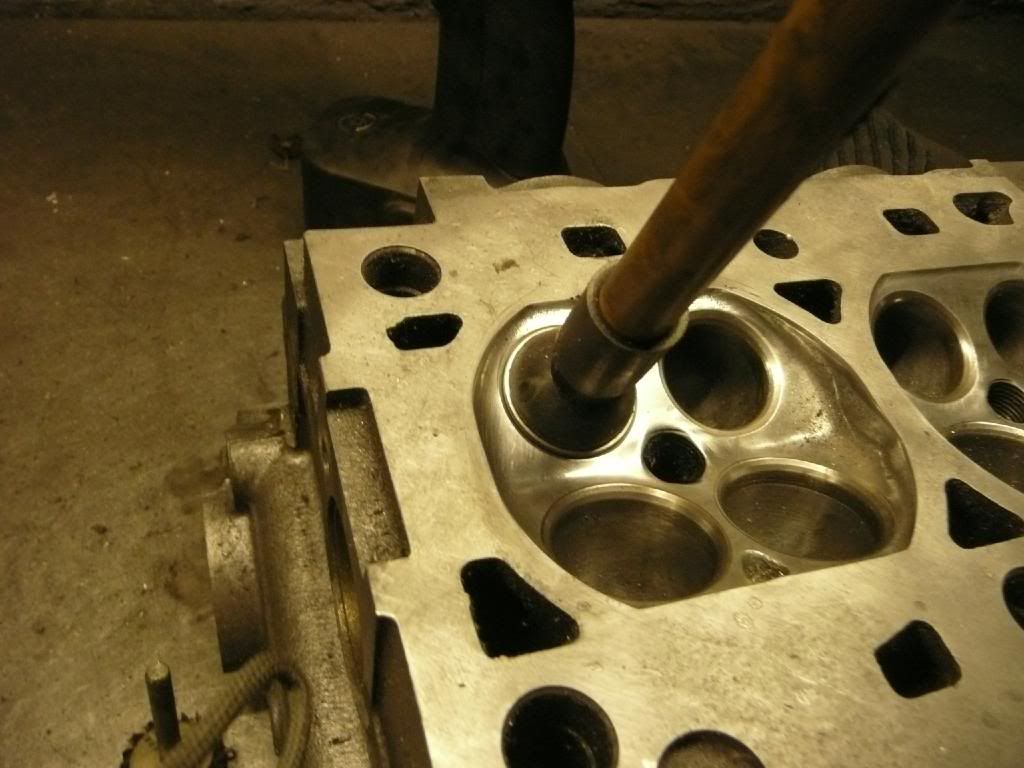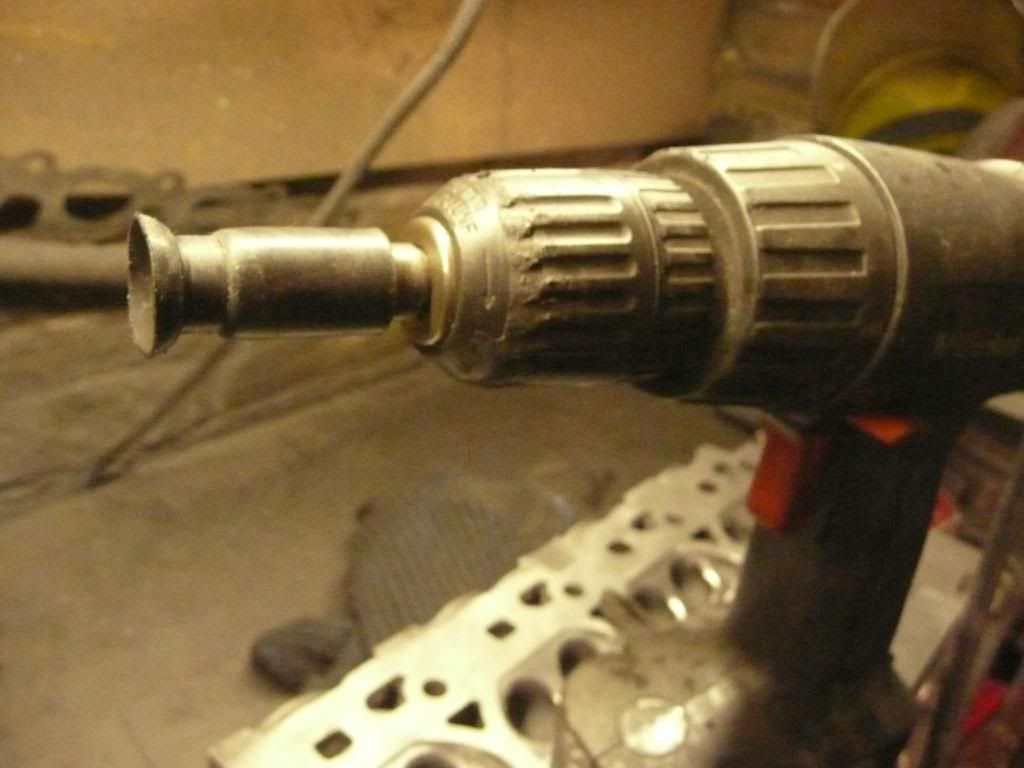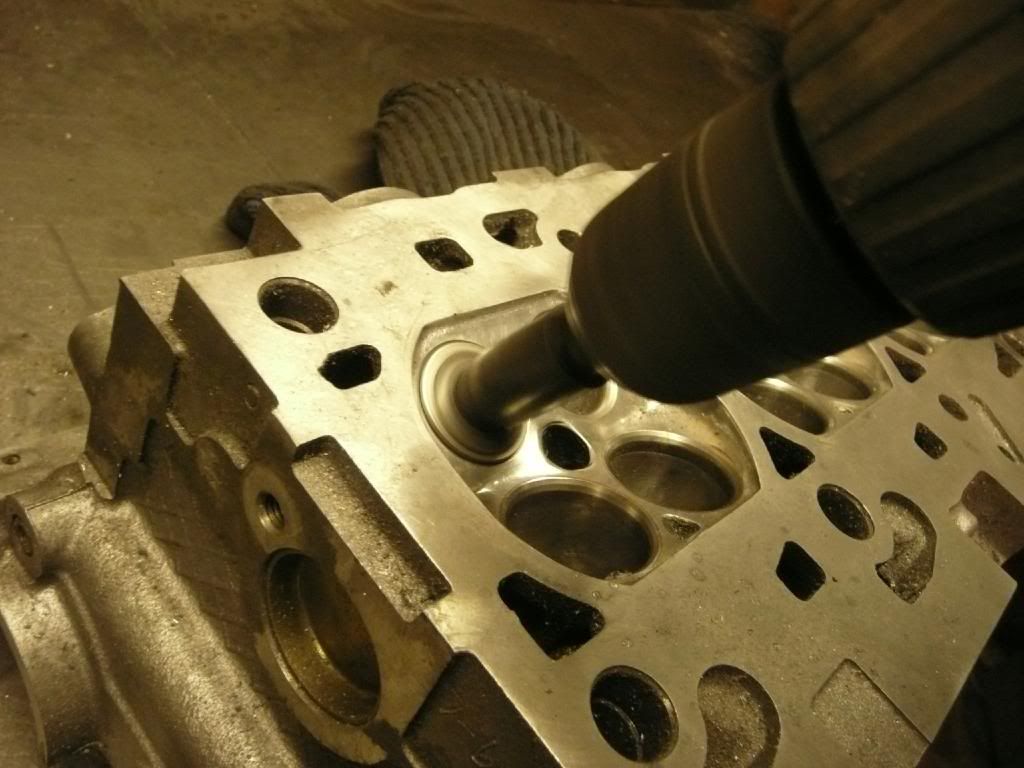 Now thats all done its time for a skim
Just to finish off when it comes to the rebuild use some good quality engine assembly lube/paste that can be found on ebay, use loads on the valve before you install them and lots of you cam/cams, tappets/lifter and cam caps
The last thing you need to do is give the head a skim as i bet when you work on your head you will most likely scratch of scuff the face.
Also seeing it is at the machine shop you may want to get the seats recut depending on the head it may also be a good idea to get the seats recut to 3 or 5 angles
The finished head, This is ready to be sent out to the customer